Offset Reveals When Migos' 'Culture III' Will Drop
By Peyton Blakemore
March 17, 2019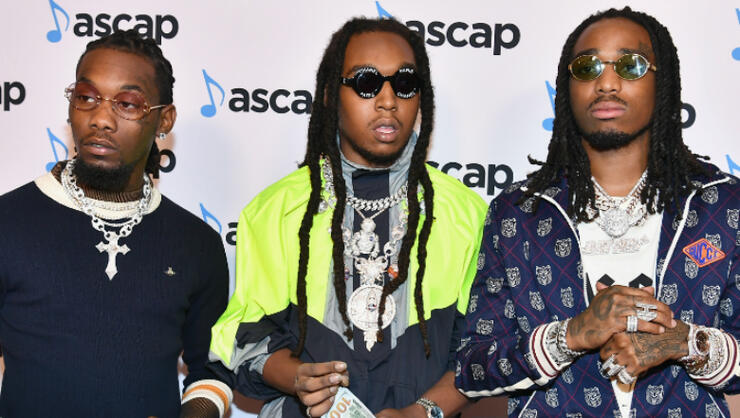 Sorry Migos fans, it looks like we're not getting Culture III in 2019.
On Friday (March 14), Offset took to Twitter to set the record straight on the release date of the rap group's next project. After a fan asked when "are the Migos dropping their next album?" the Father of 4 rapper responded, "Next year."
As fans know, Offset's tweet comes just months after Quavo clarified his previous comment about the group releasing the project "at the top of 2019." During an interview with Complex, Quavo retracted the statement he told the Associated Press in October, saying, "Whoever I told that to, tell them I was capping (joking)." 
Quavo, Offset, and Takeoff will seemingly be focusing on their solo projects in 2019 as all three group members released their debut solo albums over the last five months.
Despite their solo ventures, the group may have some Migos music in store for 2019. Quavo previously teased the idea of the group doing a joint project with Drake. Back in October, while appearing in GQ's "Actually Me" series, the "WORKIN ME" rapper strongly hinted that Migos and the Canadian rapper would drop a mixtape after they wrapped their "Aubrey & The Three Migos Tour."
"Quick thought but what if Migos and Drake dropped a collab mixtape after the tour?" a fan asked on Twitter, to which Quavo replied, "You must be a psychic. If that don't tell you something, I don't know what to tell you." The "Lamb Talk" rapper later elaborated on his comment in a separate GQ interview, describing what the joint project would sound like if the collab were to happen. "That will be a whole lotta bangers," he admitted. "I don't even think we would play around and do regular music. We wouldn't play. We will be just like a whole smash...because that's how our tour is. It's a club, from start to finish. It's crazy." 
Photo: Getty Images
Chat About Offset Reveals When Migos' 'Culture III' Will Drop