Madonna Shares New 'Madame X' Song "Crave" Featuring Swae Lee
By Taylor Fields
May 9, 2019
Madonna is preparing to release her brand new album Madame X on June 14th and has shared another new song with fans, "Crave" featuring Swae Lee.
"Crave," as you might imagine, is a song all about desire. And in the chorus, Madonna and Lee sing, "'Cause you're the one I crave/ And my cravings get dangerous/ The feelings never fade/ I don't think we should play with this/ Said come, come get me straight/ I don't think we should wait for this/ 'Cause you're the one I crave/ And my cravings get dangerous."
During an interview with Madonna backstage at the Billboard Music Awards, the pop icon told Billboard of working with Swae Lee and how the song came about, "I think he's really talented. I think he's a very good writer, a great singer and he's so cute. Cute's important. He has good energy." She added, "I wrote the song with Starrah, and it was something that I'd written when I first started putting the record together. And then, I kind of put it on the back burner when I started working with all the musicians that I was working with in Lisbon. And then I went, 'Wait, let me know revisit all the first songs I wrote.' And then, I listened to 'Crave,' and I thought, I need to sing with a man on this song, because it's a song about desire and longing. I like the tone of his voice, so I asked him to be on it."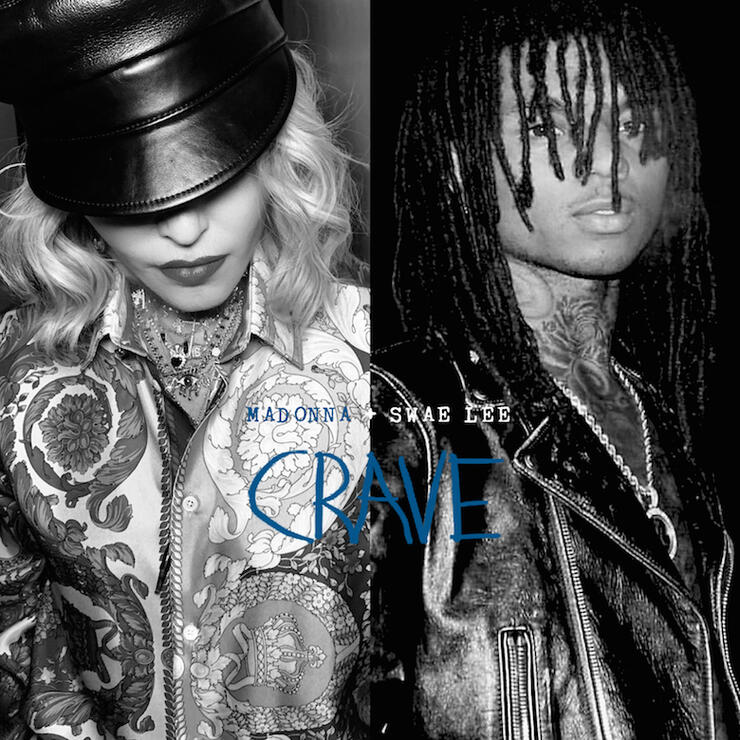 Madame X is Madonna's fourteenth full-length studio album and follows her 2015 LP Rebel Heart. The new album showcases 13 new songs including lead single "Medellín" (featuring Maluma), the recently-released "I Rise," and "Crave," in addition to features from artists like Quavo and Anitta.
The Queen of Pop will support her new album with her intimate "Madame X" Theater Tour, which kicks off September 12th in Brooklyn and wraps up in Los Angeles on November 17th.
Listen to Madonna's new song "Crave" featuring Swae Lee above.
Chat About Madonna Shares New 'Madame X' Song "Crave" Featuring Swae Lee