Wendy Williams Talks Dating Post-Split: 'I'm Rediscovering My Love Of Men'
By Peyton Blakemore
May 14, 2019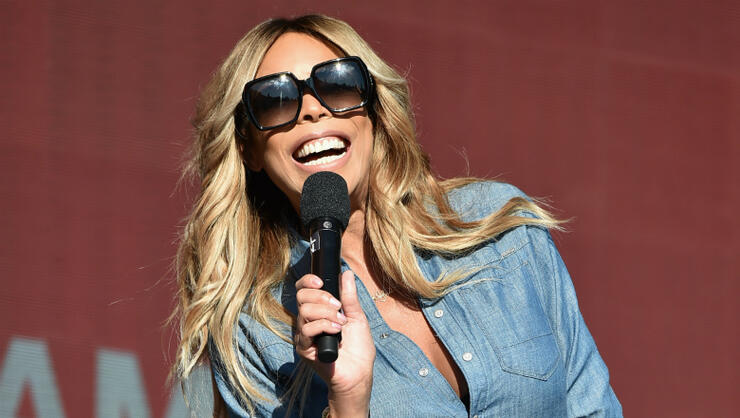 Wendy Williams is single and ready to mingle.
A month after filing for divorce from her husband of 22 years Kevin Hunter, the Wendy Williams Show host spoke candidly about her new life as a soon-to-be divorcee.
"I go out a lot because I'm a good time girl. I've got to tell you something right now. As a mature, almost-single woman, I like to have fun," she told her audience on Tuesday (May 14). "I'm right now a young and pretty New York City girl […] I don't have a boyfriend but I must admit I am rediscovering my love of men […] I do date. I date pretty often. The parade of men will continue." Wendy went on to explain that she's living in "the ultimate bachelorette pad high atop everything" with a "really, really good view."
"I'm really reclaiming my life," she said at one point before giving an update on the status of her split. "I am working on my divorce, pleasantly, right now." Later she added, "It's hard to say 'give privacy' because I don't give privacy when I'm doing the rest of the stories, so you do what you want—you always do."
The 54-year-old talk show host filed for divorce from Kevin last month — a decision that was reportedly sparked by his alleged longtime mistress having his child in March. Shortly after Wendy's filing, Kevin issued his wife an apology for his alleged infidelity, saying, "I am not proud of my recent actions and take full accountability and apologize to my wife, my family, and her amazing fans. I am going through a time of self-reflection and am trying to right some wrongs."
Photo: Getty Images