Geddy Lee Admits He Misses Playing With RUSH
By Andrew Magnotta @AndrewMagnotta
May 22, 2019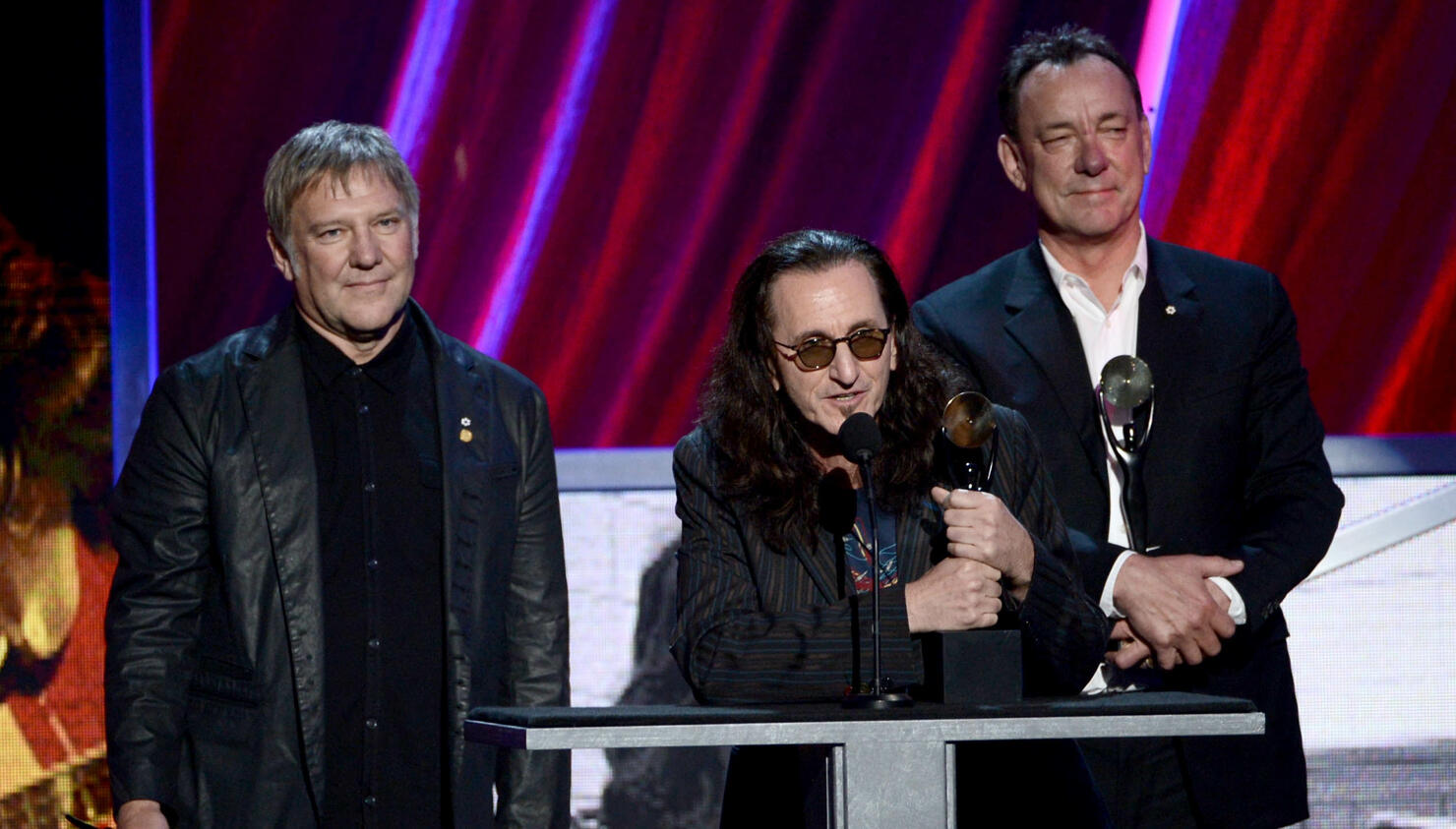 As you would expect with any 40-plus-year endeavor, Geddy Lee's feelings about Rush are complicated.
Rush gracefully closed the book on its career as a live band in August of 2015 at the conclusion of the 'R40' tour. While initially there were hopes that the band's lack of activity was merely a hiatus, it soon became clear that Rush is, in fact, retired.
Lee says he doesn't miss the road, but he does miss playing live.
"I don't miss leaving my family," he told The Chronicle Herald. "But I miss those three hours on stage with my buddies. That, especially in the last 10 years of touring, was so much fun and so gratifying."
With drummer Neil Peart enjoying retirement and guitarist Alex Lifeson remaking himself into a "super session guy" (Lee's words), the bassist and front man is doubtful the band will ever collaborate again on something musical.
Lee recently indulged his bass guitar obsession by releasing his Big Beautiful Book of Bass last fall. As his collection ballooned to over 250 guitars and basses, he has conceded that some new musical ideas have fallen out of those old instruments.
He's left the door open for more new music from himself, but has yet to settle on a direction for a project, saying he won't make an new album just for the sake of it.
It's also possible that Lee and Lifeson would "do something down the road," Lee said. And the lack of traction in a Rush reunion isn't for lack of relationships between the trio, Lee clarifies.
"We see each other quite a lot," he added. "And we visit with Neil quite often. So we're all close, but I don't think we wold ever do a project, the three of us."
Photo: Getty Images