Mark Hoppus Is On Board For Blink-182 Live Album 20th Anniversary Show
By Katrina Nattress
May 22, 2019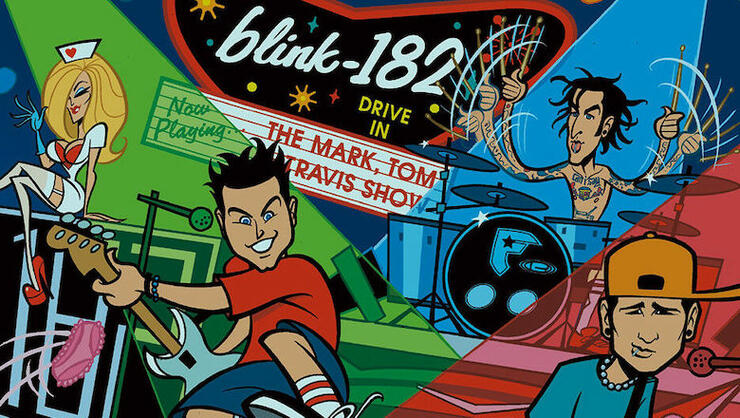 Next year blink-182 celebrates the 20th anniversary of their live album, The Mark, Tom and Travis Show, and Mark Hoppus seems to be on board with commemorating the milestone with a show.
On Tuesday (May 21), the blink bassist was fielding fan questions on Twitter when someone asked: "Will you do a MTTS 20 year reunion concert where you perform the exact show for the album with all jokes performed with their original zest? And 30 minutes at the end of you shooting the s**t?"
His response? "That's a fantastic idea."
WE AGREE!
The only way that this would really work though is if Tom DeLonge reunited with the band. As much as we love Matt Skiba, who recently performed Enema of The State in its entirety with the band for its 20th anniversary, the banter just wouldn't be the same without blink's founding member.
Tom recently started interacting with his old bandmates on social media and has said that he plans to reunite with Mark and Travis "in the future;" however, it's unclear how far into the future he's talking. Right now, he's keeping himself plenty busy with his other music project, Angels & Airwaves, and running his UFO research firm, To The Stars Academy of Arts & Science.
Chat About Mark Hoppus Is On Board For Blink-182 Live Album 20th Anniversary Show