Patrick Stump, Martin Garrix And Macklemore Drop Collaboration Video
By Katrina Nattress
May 23, 2019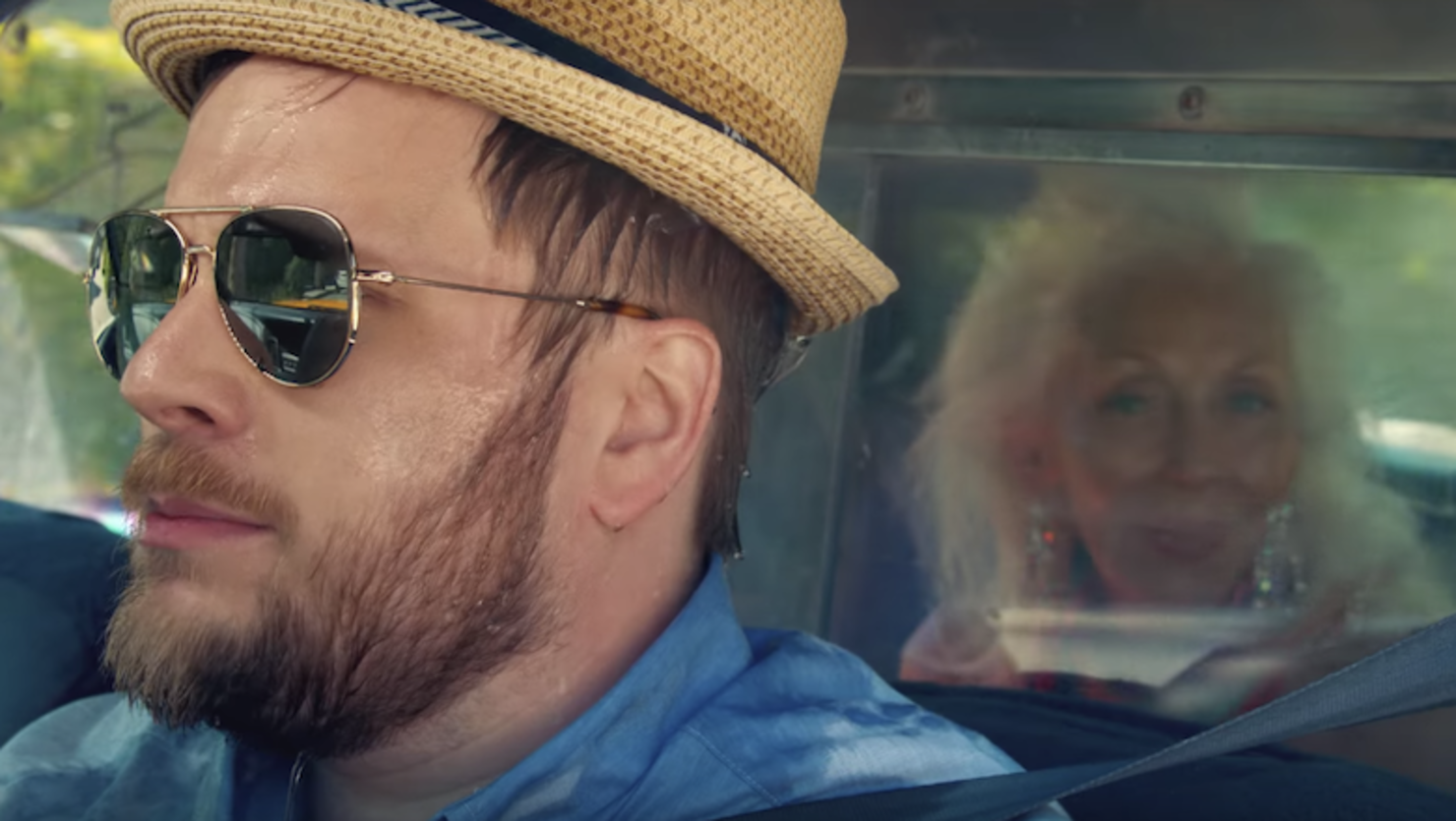 When Martin Garrix, Patrick Stump and Macklemore dropped their collaborative single "Summer Days" last month, they accompanied it with a pretty ridiculous collage video. Now they're sharing the song's official music video, and it's equally entertaining.
The clip focuses on an elderly woman who's dressed to the nines and ready to take on the town, only no one can handle it when she's around. Men, women, even dogs start sweating profusely as she saunters past. Not even the song's creators can escape her powers. She's the subject of a painting class Macklemore attends, and water streams down his face as he paints her. The Fall Out Boy frontman plays a cab driver who picks her up and sweats so much that when she gets out of the car, a stream of water follows her out.
Watch the hilarious "Summer Days" video below.
This isn't the only collaborative project Stump has participated in as of late. Fall Out Boy recently teamed up with iLoveMakonnen and Lil Peep on "I've Been Waiting," the latest posthumous single to come from the late rapper.
"I hope that the music helps bring closure and happiness," iLoveMakonnen said of the track. "All the songs that Peep and I have worked on are special to me. I knew adding his heroes Fall Out Boy to 'I've Been Waiting,' would be a tribute to my friend and collaborator that I could feel proud of. When I called Pete [Wentz] he immediately said yes, and it came together very quickly. I'm really excited to share this with the fans."
Photo: YouTube