Ed Sheeran Taps Chance The Rapper, PnB Rock For New Bop 'Cross Me'
By Paris Close
May 24, 2019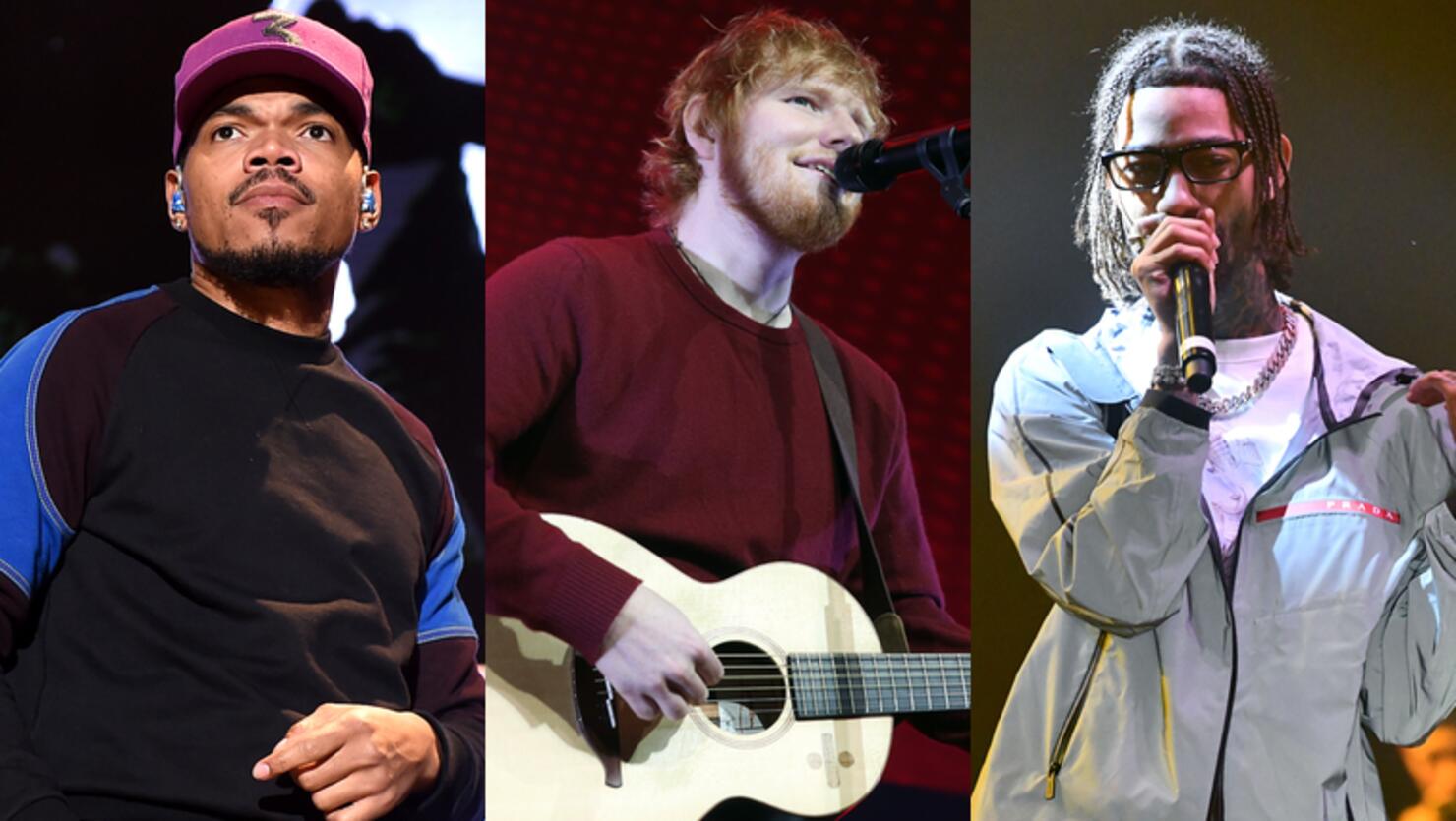 Ed Sheeran, Chance the Rapper, and PnB Rock join forces for their new jam "Cross Me."
The track, which dropped officially on Friday (May 24), marks the second single off the English musician's upcoming album, No.6 Collaborations Project, and his first team-up with the lyricists. The record opens with a catchy and cautious intro from PnB, who raps, "Don't worry 'bout her, that's my seed, yup, that's all me / Just know, if you cross her, then you cross me."
Sheeran follows suit with a fair warning that the girl of every man's dreams is already taken. "And she ain't messin' with no other man," the singer flexes in his verse, "And me and her have something different / I really need all you to understand / That nobody's comin' close." The Chicago emcee echoes Sheeran's hubris while uplifting his ride or die chick, who's always down to "slide anytime you b****s talk s**t" and keeps "a lil' blade in her f****n' lip gloss kit."
Whew! All we can say is Sheeran's comeback never sounded better.
The new tune is one of 15 cuts to appear on Sheeran's latest LP, due out on July 12 via Atlantic Records, and follows the previously-released Justin Bieber melody "I Don't Care." As we previously reported, No.6 has a bevy of hidden collaborators for songs like "Way to Break My Heart," "Beautiful People," "Put It All on Me," and "Take Me Back to London."
Hear Ed, PnB, and Chance collide on "Cross Me" below.