Cardi B Dropped $80K On Diamonds For Her Daughter Kulture
By Peyton Blakemore
May 28, 2019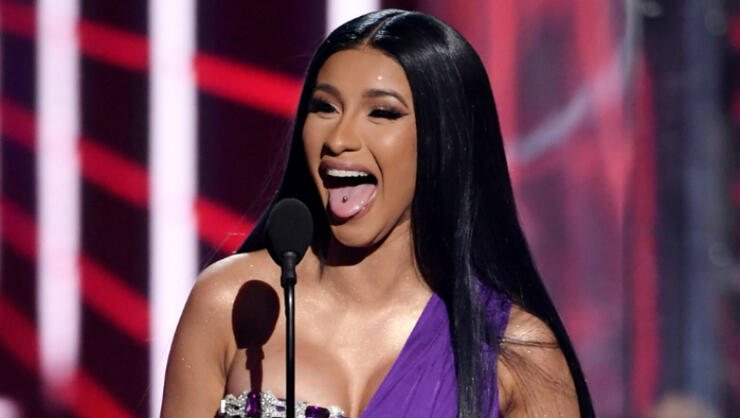 In case we were in need of a reminder, Cardi B made sure to let us know that her ten-month-old daughter is richer than the rest of us.
Over the weekend, the "Clout" rapper decided to "brag" (she legit used the word brag) about dropping $80,000 on diamond bracelets and earrings for her baby girl Kulture. In a since-deleted Instagram post, Cardi captioned a photo of the $80K worth of diamonds: "Just spent a bag on my daughter, you know a bad b*tch gonna spoil. If I'm iced out my daughter gotta be too. YEUP IM BRAGGING CAUSE I BUST MY A** TO DO SOO."
The post additionally showed a screenshot of Cardi's conversation with the jeweler, Pristine Jewelers, who revealed how much the set of bracelets and earrings cost. "Everything will be ready at 3, bracelets are comin out cuteeee and changed the setting to the studs with the bigger pair, send ur guy at 3 also pls call Linda and tell her to wire the 80k, I just spoke to her she needs ur approval," read the text message.
The proud mom later showed Kulture wearing one of her eight diamond bracelets on Instagram Stories.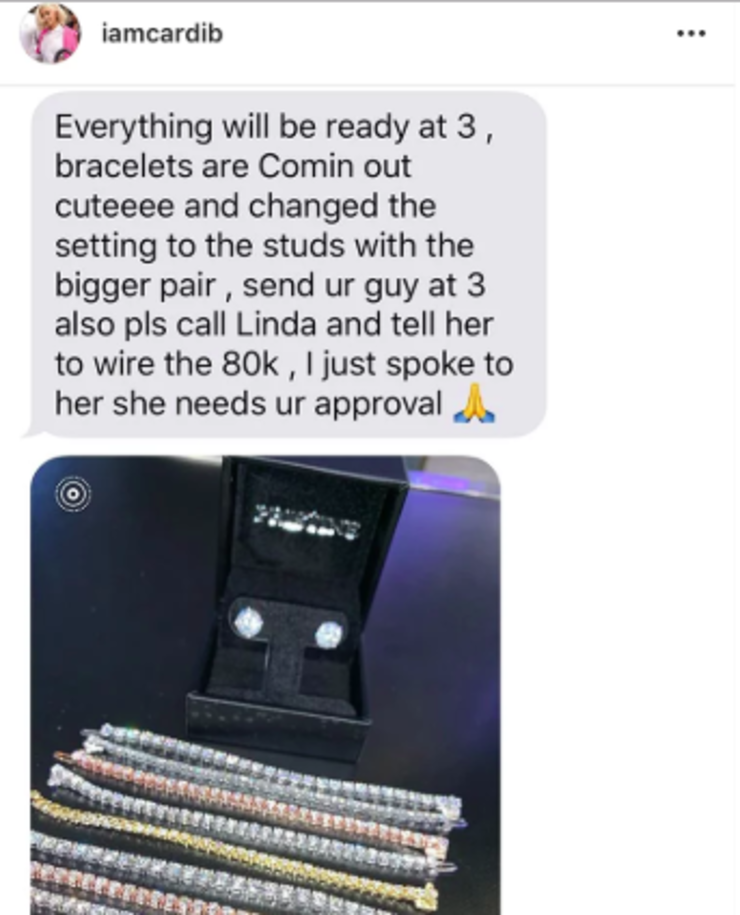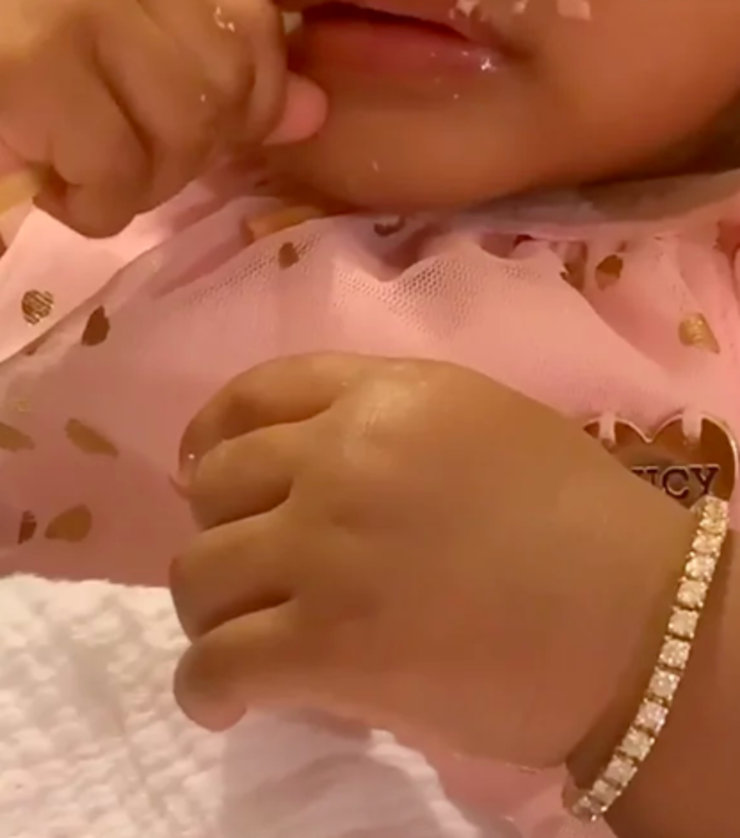 As fans know, Cardi has been spending a lot of time at home recently after she was forced to reschedule a Memorial Day Weekend concert in Maryland because of some serious complications from her recent liposuction and breast augmentation surgeries. Sources told TMZ last week that things got so bad, Cardi was simply unable to perform. The 26-year-old rapper's surgeons said she needed to give herself time to heal, possibly weeks, in order to let the swelling go down and for her body to fully recover.
Cardi has been very open about going under the knife. Earlier this month, she told the crowd at the Beale Street Music Festival in Memphis that she recently had liposuction. "I have some news for y'all," she teased. "I should have canceled today. I shouldn't really be performing because moving too much is gonna f**k up my lipo. But b*tch, I'm still gonna get my motherf**king money back, let's go!"
Days before that, Cardi admitted to undergoing breast augmentation surgery while chatting with Entertainment Tonight at the 2019 Billboard Music Awards.
Photos: Getty Images/Cardi B's Instagram Story
Chat About Cardi B Dropped $80K On Diamonds For Her Daughter Kulture