Weatherman Loses It On 'Bachelorette' Fans Angry He Interrupted The Show
By Dave Basner
May 28, 2019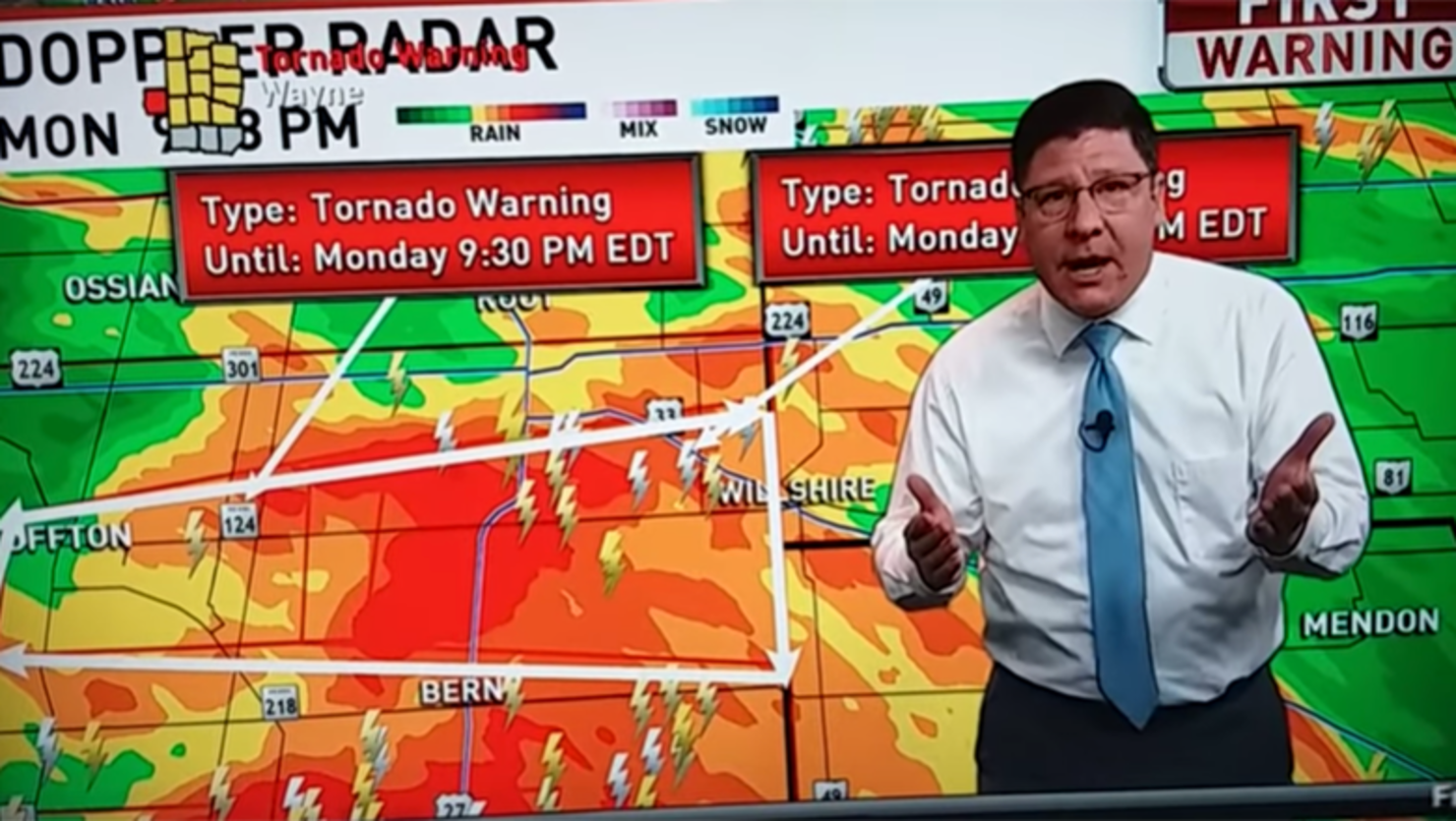 Fans of The Bachelorette can be pretty rabid when it comes to the hit series. Whether they are arguing over which guy the show's star should pick to date, or live-tweeting whatever is happening on the popular ABC program, they are certainly very vocal. So when viewers in the Dayton, Ohio region watching the latest episode had their show interrupted so the local weatherman could announce that a tornado was heading into the area, they let their opinions be known, but the meteorologist was having none of it.
While live on air, the Fox 45 personality, Jamie Simpson, saw the backlash he was getting on social media from the Bachelor Nation and got in front of the camera to rant about it. He angrily stated:
"Viewers are complaining already, 'Just go back to the show.' No. We're not going back to the show folks. This is a dangerous situation, OK? Think about if it was your neighborhood. I'm sick and tired of people complaining about this. Our job here is to keep people safe and that's what we're going to do. Some people complaining that it's all about my ego – stop. Just stop right now. It's not. I'm done with you people. I really am. This is pathetic."
After calming down, Jamie apologized for the outburst, explaining, "Alright. I'm sorry, I did that. It just really bothers me that we have people that don't care about other people's safety around here. That's just ridiculous."
Even the Bachelorette herself, Hannah Brown, commented on it, supporting the weatherman and warning about the dangers of "naders."
There were a few tornados that did wind up touching down in the Ohio and Indiana area on Monday night, causing a trail of destruction.
Photo: YouTube