Alex Trebek Gives Shocking Update About His Cancer Battle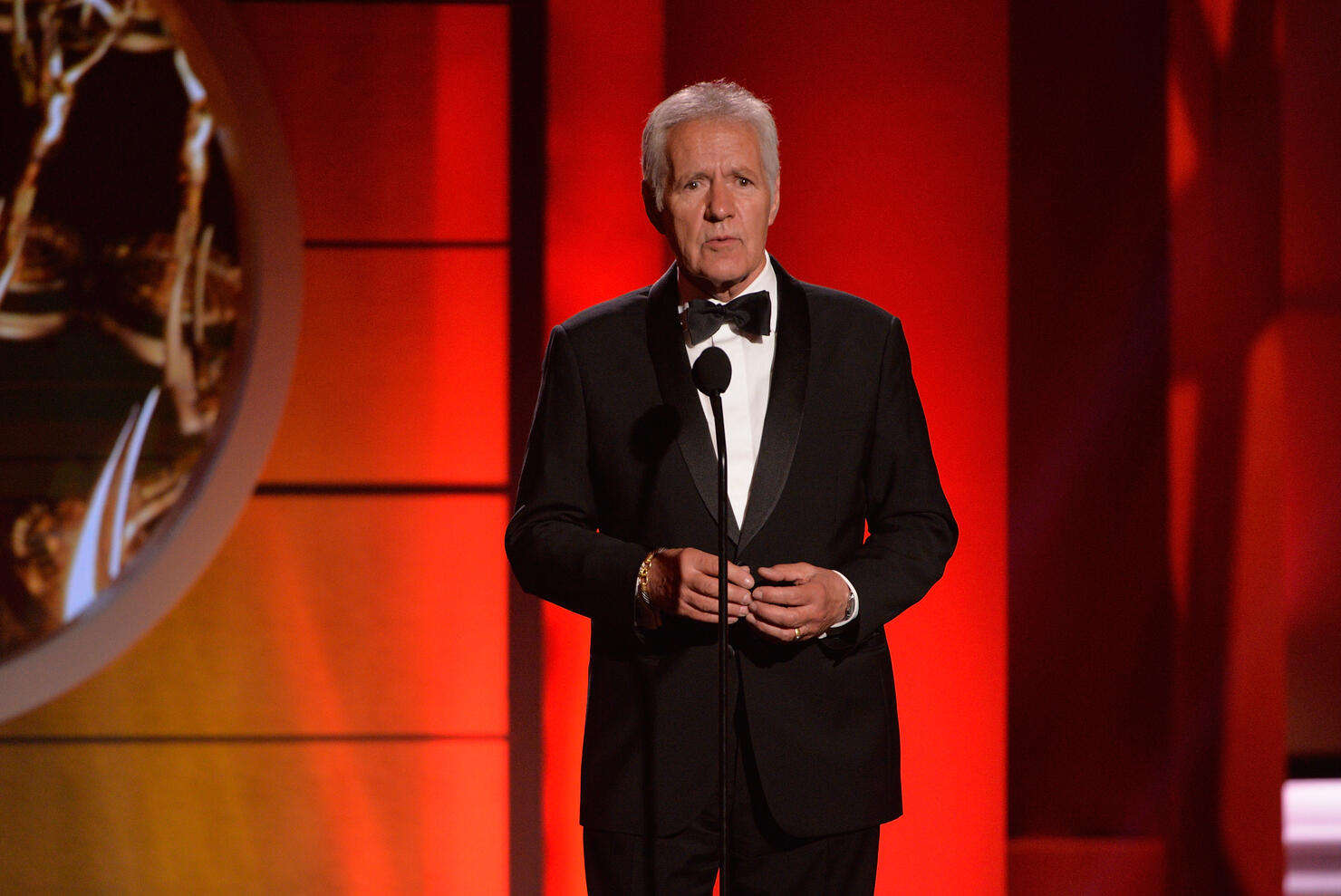 Back in March, Jeopardy's beloved host Alex Trebek revealed he had been diagnosed with stage four pancreatic cancer. At the time, he admitted that his initial prognosis was "not very encouraging." Despite the low survival rates for this aggressive and often undetectable type of cancer, the 78-year-old host promised fans to fight as hard as he could in order to overcome those unfavorable odds.
Since his original announcement, Trebek gave one other update as Jeopardy wrapped its 35th season. He filmed a short message on the set of the long running show, saying "despite what you may have heard, I'm feeling good, I'm continuing with my therapy and we...[are] already working on our next season, the 36th year of Jeopardy."
While many expected Trebek to lay low for the next few months while he works on his health, he made a shocking announcement on Tuesday (May 29th) about his cancer battle. According to his doctors, the game show host is now in "near remission." Speaking with People, Trebek said: "It's kind of mind-boggling. The doctors said they hadn't seen this kind of positive result in their memory…some of the tumors have already shrunk by more than 50 percent."
"I've got a couple million people out there who have expressed their good thoughts, their positive energy directed towards me and their prayers," Trebek continued. "I told the doctors, this has to be more than just the chemo, and they agreed it could very well be an important part of this. I've got a lot of love out there headed in my direction and a lot of prayer, and I will never ever minimize the value of that."
This is definitely so good to hear. We'll continue sending positive thoughts to Trebek as he continues on with his cancer battle.
Photo: Getty