Cardi B Admits She Lost Millions After Canceling Shows, Apologizes To Fans
By Peyton Blakemore
May 29, 2019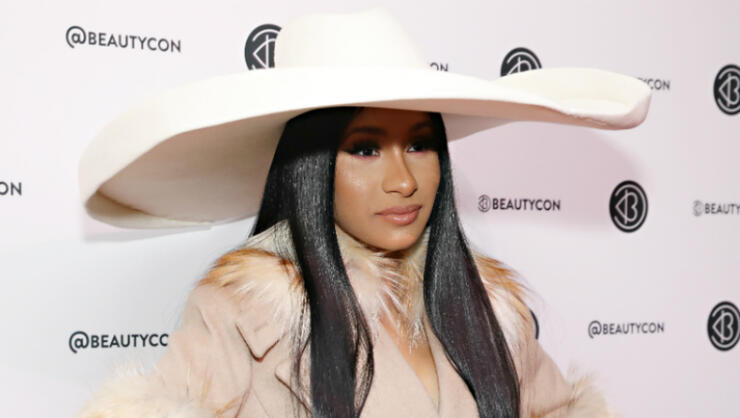 Cardi B wants her fans to know that no one hates canceling shows more than she does.
On Monday (May 27), the "Clout" rapper took to Instagram Live to discuss her recent show cancellation amid her recovery from her recent liposuction and breast augmentation surgeries. "The stitches on the inside of my breasts slowly gotta heal," she explained. "On top of that, my doctor was like, 'Yo, you can't be doing all of these shows because you're not fully healed and I keep telling you this. If something happens to you, you're going to try and blame me, [but] I told you, you need to take some time off.' So, it's like I gotta take some time off so I can completely heal and completely be good."
As fans know, last week, Cardi finally took some time off to recover from her surgeries after she spent weeks on the road despite her doctor's orders. The "Please Me" rapper didn't take the time off by choice, however, as she was forced reschedule a Memorial Day Weekend concert in Maryland because the swelling in her body had gotten so bad.
"I just really wanted to apologize to my fans," the 26-year-old rapper said during her Instagram Live. "I just wanted to say I'm sorry guys, but I gotta get better. The way that my body be swelling up when I catch planes and sh*t it's so scary that I be freaking out."
"I hate canceling shows because I'm a money addict and I get paid a lot of money, a lot of money for these shows," she continued. "I'm canceling millions of dollars in shows. But like health is wealth so I have to do what I have to do."
Photo: Getty Images
Chat About Cardi B Admits She Lost Millions After Canceling Shows, Apologizes To Fans