Stewart Copeland Counters "Huge Myth" That The Police Hate Each Other
By Andrew Magnotta @AndrewMagnotta
May 30, 2019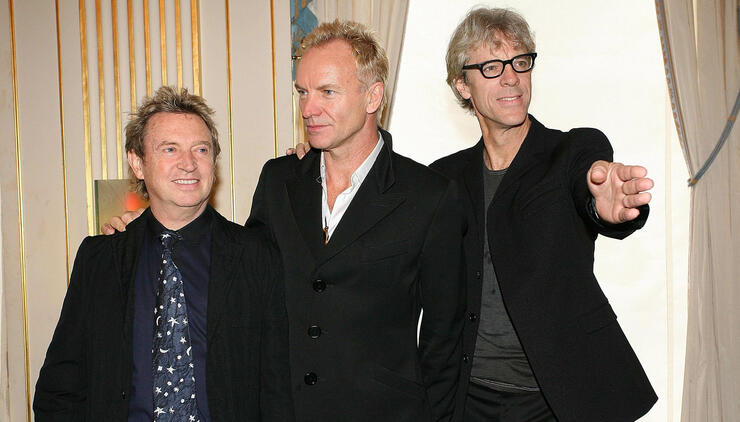 The Police drummer Stewart Copeland is pushing back against the narrative that his iconic band was embroiled in chaos throughout its career.
Copeland, who is preparing to re-release his Everyone Stares documentary with new commentary by himself and guitarist Andy Summers, called it a "huge myth" that The Police hated one another.
"We like each other, and we always have," Copeland told Billboard in a recent interview. "There was creative tension, but our relationship with each other was then, and has always been, strong. ... We always enjoyed each other's company — and still do."
Copeland recently sat down with Sting for a few hours to contribute to an upcoming documentary on the art and science behind music, which is due out next year.
He stressed that the trio only ever fought about creative decisions; when they weren't working on music, they were generally on friendly terms.
Regarding why the band hasn't reunited again since its 2007 tour, Copeland said they simply don't feel the need. He says the arguments are inevitable.
"The music each of us makes in our own world now is very wonderful and rewarding," he continued. "We know that when we go in that rehearsal room together we're going to start screaming at each other again, and I'd rather laugh."
The new version of Everybody Stares is available May 31. Go here for more information.
Photo: Getty Images