Tom Petty's Widow, Daughter Feuding Over Salad Dressing Licensing
By Andrew Magnotta @AndrewMagnotta
May 31, 2019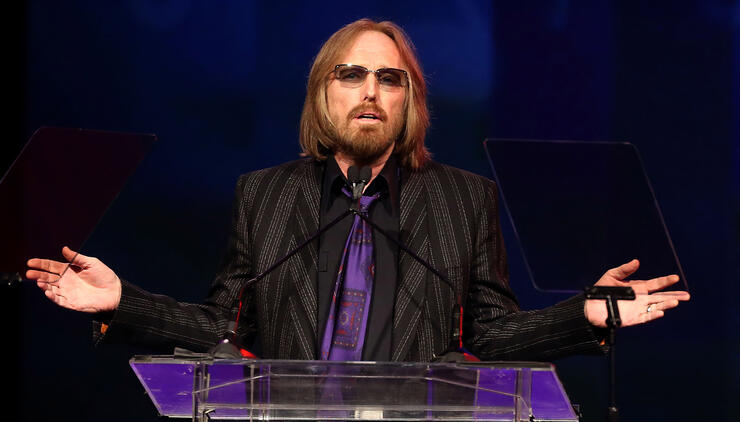 Tom Petty's widow is now feuding with his daughter Adria Petty over her apparent plan to license her dad's image to a range of Paul Newman-style supermarket products, like salad dressing.
Petty's wife of 10 years, Dana Petty, called Adria's plan a "sad perversion of Tom's legacy."
In a new legal filing, Page Six reports Dana alleges, "Adria wanted to authorize Tom's name and likeness to be used to promote products akin to Paul Newman, whose face adorns bottles of salad dressing and so on.
"But Tom would never have permitted such a thing, he never 'sold out' while he was alive and refused to do any such thing despite numerous opportunities."
She says Tom's fans would surely agree with her.
Newman's Own advertises that it donates 100 percent of its profits to charity. The details of Adria's plan for profits from her dad's likeness remain unclear.
Dana's filing is the latest chapter in an increasingly ugly legal battle over the late-Rock and Roll Hall of Famer's estate.
Tom's will named Dana as the trustee of his trust. But the daughters, Adria and Annakim Violette, say a subsequent clause entitling them to "equal participation" means they have an equal vote in matters pertaining to their dad's legacy.
In April, Dana accused Adria and Annakim of undermining her management of Tom's estate. In May, the daughters sued Dana for $5 million, alleging they have been deprived of their voice in the room.
Adria, a film director, writer and artist, put together Tom's four-disc box set, An American Treasure, and produced a music video for his previously unreleased song, "For Real."
Photo: Getty Images
Chat About Tom Petty's Widow, Daughter Feuding Over Salad Dressing Licensing