Jill Duggar Opens Up About Her Sex Life, Gives Bedroom Tips
By Dave Basner
June 4, 2019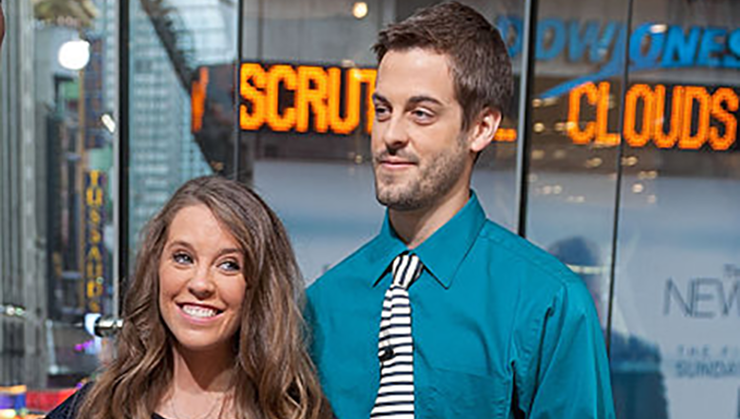 Jill Duggar has been happily married to her husband, Derick Dillard, since 2014 and now, she is giving away some of her more intimate secrets to wedded bliss. In a blog post, the 28-year-old star of Counting On opened up so she could encourage couples not to "let the fire in your marriage" die. She wrote that it is crucial to have sex often, stating, "You both need this time together regularly (3-4 times a week is a good start)." Jill then added, "When you may not be able to actually have intercourse for a period of time or for health issues, find other ways to have fun and be intimate. Guard against fulfilling sexual desires alone. Be open with your spouse about your desires and change things up to keep it exciting!" She also suggested "new lingerie as a surprise gift for birthdays, holidays, vacations or whenever."
Duggar also described her reasons for sharing all this info:
"I got so tired of people saying when we were just getting to know each other, and then as newlyweds too, was stuff like, 'Oh you just wait'…or…'You're just in that newlywed phase.' Although I do realize that sometimes things may change slightly due to life changes (e.g. kids, work schedules, etc.), one thing I think we need to recognize is that the fire in your marriage doesn't have to die out! But like a fire, sometimes, and more so during some seasons than others, you need to be intentional, proactive and work hard to keep the fire going. I don't claim to know everything about marriage, or to be presenting some solve-all advice, and I'm only really speaking to wives here, but I hope you find some of these tips to be encouraging!"
Other tips from the reality star, be "open about everything: past, present and future" with your significant other since "secrets are seeds for destruction."
Also, if you or your spouse is struggling with sex, "See a doctor and/or licensed counselor and don't be afraid to get second opinions."
The mom of two goes on to suggest that wives make sure they "look nice" for their husbands, "be open about money and spending habits," and "pray and fast for your husband."
Read all of Jill's tips here.
Photo: Getty Images