Bastille Gets Introspective In 'Those Nights' Video: Watch
By Katrina Nattress
June 5, 2019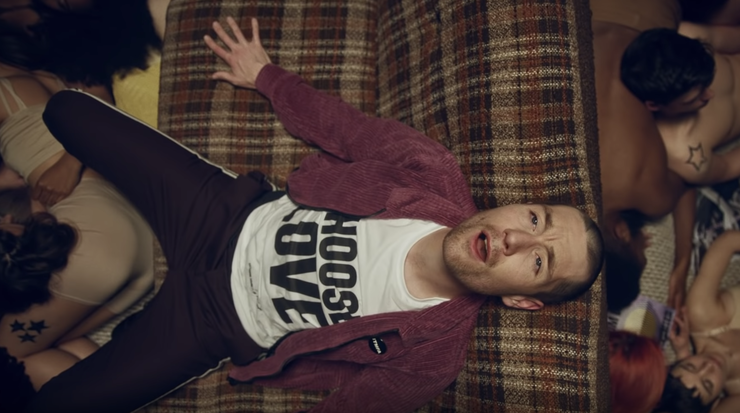 As the Doom Days release date looms closer, Bastille has given us another taste of what to expect from the new album with "Those Nights." The introspective song comes with an equally introspective (and dizzying) music video that sees singer Dan Smith sitting on a raggedy old couch, with a see of naked people lying beneath him.
"Those nights when your friends are gone/ When you're holding on for someone to leave with/ Those nights when you crave someone/ To be there at dawn, to wake with, 'cause aren't we all just/ Looking for a little bit of hope these days?" he sings during the chorus, as the camera spirals between closeups of him and the bodies crumpled on the ground.
Watch the hypnotic "Those Nights" video below.
"Those Nights" is the fourth track Bastille has released off the new album, following "Joy," lead single "Quarter Past Midnight" and the album's paranoid title track. Doom Days is slated for a June 14 release.
"It feels kinda mad to say that we've got a third album," Smith told iHeartRadio last summer. "I didn't know that we'd still be a band, or that I'd still be alive by this point, so things seem to be going better than expected. We're just trying to capture that feeling of wanting to throw yourself into the night, and that sort of hunt for escapism."
Photo: YouTube
Chat About Bastille Gets Introspective In 'Those Nights' Video: Watch