Jack White And Jack Black Finally Met, So We Can Die Happy Now
By Katrina Nattress
June 5, 2019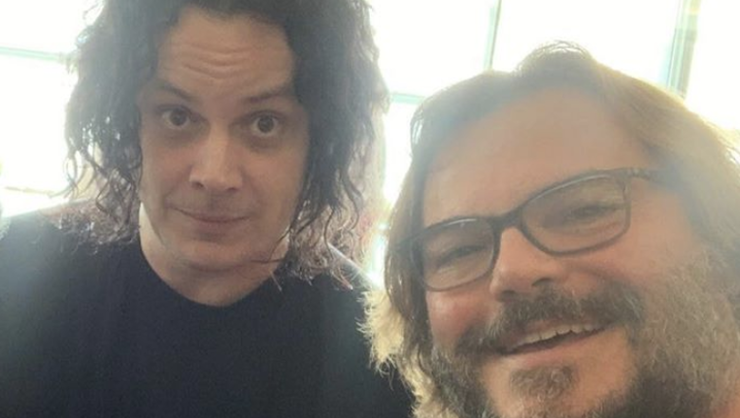 The day we have all been waiting for has finally arrived: Jack White and Jack Black have met each other, and there's photographic evidence to prove it.
While their bands, The Raconteurs and Tenacious D, have both been touring in Europe, the rock gods allowed White and Black's paths to cross at London's Heathrow Airport. Black documented the event on his band's Instagram account.
"We hired a new merch guy," he captioned a photo of White sandwiched between him and Kyle Glass, holding a Tenacious D t-shirt. Though they did not meld into a superhuman named Jack Grey (to our knowledge, anyway), it was a momentous occasion nonetheless, and we can safely say we can die happy now. Check out the photo below.
Though the Jacks have fought each other on Celebrity Deathmatch and Black introduced The White Stripes during a show in 2007, this is the first documented evidence of the two actually meeting.
The Raconteurs are heading back Stateside in July to celebrate the release of their comeback album Help Us Stranger with a North American tour. Tenacious D will also be touring the States this summer. Perhaps White and Black's paths will cross again? We can only hope...
Photo: Instagram
Chat About Jack White And Jack Black Finally Met, So We Can Die Happy Now