The Lumineers Showcase Songs From 'III' During 'Kimmel' Mini-Concert: Watch
By Katrina Nattress
June 8, 2019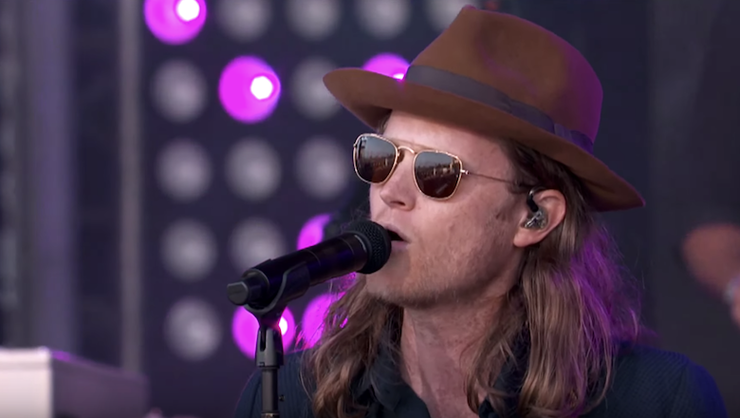 The Lumineers are gearing up to release their third studio album, aptly titled III, in a few months and have given us a taste of what to expect by sharing lead single "Gloria," as well as "Life in the City" and "Donna."
During a recent visit to Jimmy Kimmel Live! the folk rockers staged a mini-concert as part of the summer outdoor concert series, and showcased all three songs during their four-song set. "Gloria" and "Life in the City" aired on the show, while "Donna" and 2016's "Cleopatra" were released as online exclusives.
You can watch the full set below.
The upcoming album is centered around the fictitious Sparks family and presented in three separate chapters that focus around the grandmother, her son, and grandson.
"It's a very personal record. It's just the characters allow for some anonymity of the people that we're talking about and singing about. I think it allows a little bit of a buffer because you want to give those people privacy. They didn't ask to be in the songs, necessarily," lead singer Wesley Schultz explained to iHeartRadio in a recent interview. "It's also sort of sometimes a composite of a few people and it allows you to do that, but to tell that story well it has to usually be based on real life. You can't really make life absurd. The things that happen in real life are often so much stranger than fiction."
III is slated for a September 13 release.
Photo: YouTube
Chat About The Lumineers Showcase Songs From 'III' During 'Kimmel' Mini-Concert: Watch