Did The Jonas Brothers Just Reveal That My Chemical Romance Is Reuniting?
By Katrina Nattress
June 9, 2019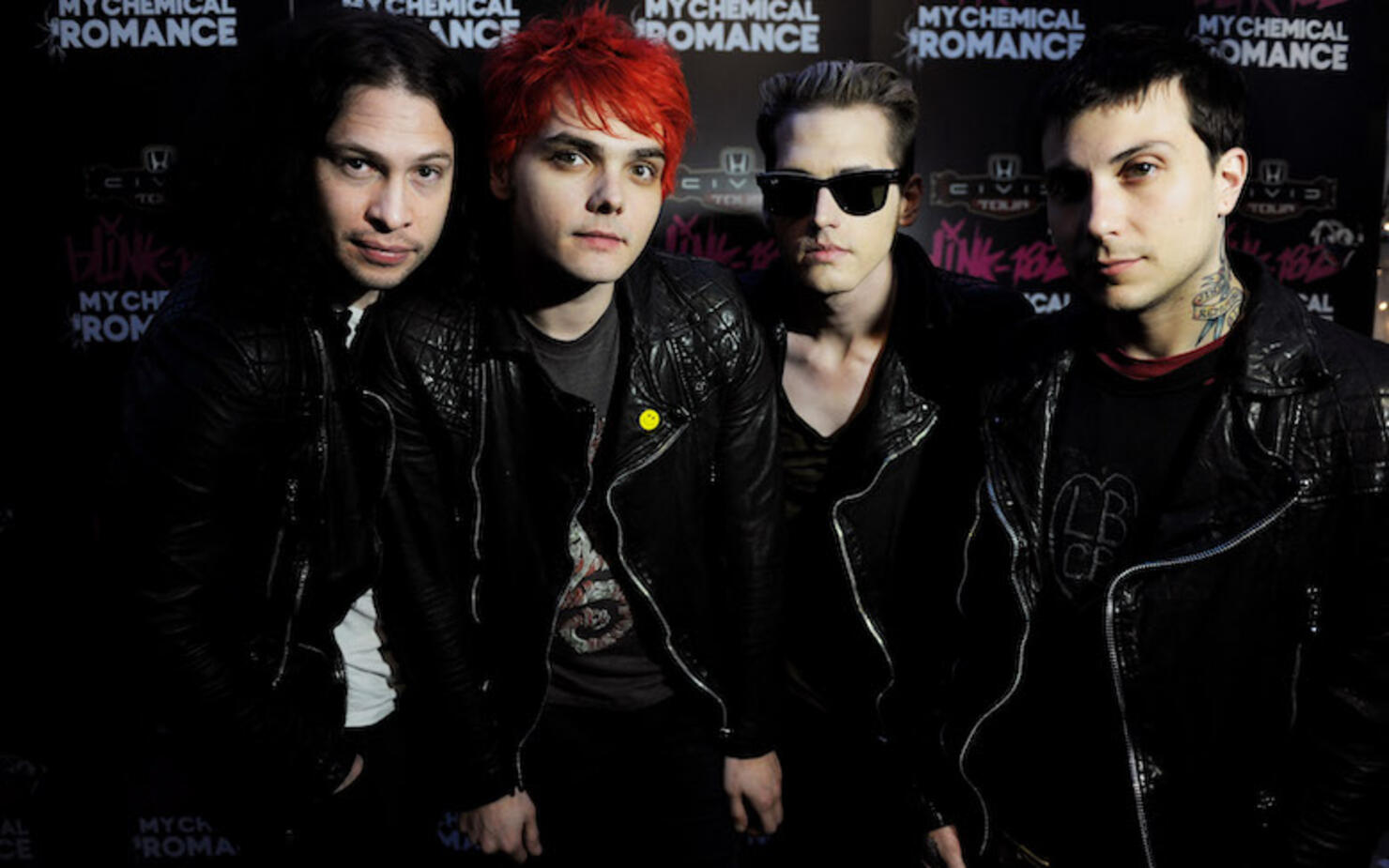 Yes, you read that headline right: The Jonas Brothers seem to know something about the rumored My Chemical Romance reunion. How? you may ask, and that's a great question.
The brothers stopped by KISS FM UK's Breakfast Studio on Friday (June 7) to discuss their own reunion and comeback album Happiness Begins when the topic of childhood nostalgia came about. Joe Jonas revealed he was a big Oasis fan growing up, while Kevin said he liked punk bands like MxPx. This prompted one of the DJs to declare his love of MCR.
The mention made Joe's eyes light up. "I've got some dirt," he proclaimed. "My Chemical Romance apparently were rehearsing next to us in New York recently, which I thought they broke up, so I don't know."
Um, WHAT?!
Watch the full interview below, and listen for the MCR discussion around the 6:15 mark.
Though this is mindblowing news, some fans are skeptical (especially since Gerard Way crushed our dreams earlier this year). "y'all better not believe this Mikey just had a kid and Frank's on tour" one fan wrote on Twitter. Others think JoBros mistook Frank Iero's new band the Future Violents for MCR, since they're currently on tour.
Only time will tell if a MCR reunion ever comes to fruition. For now, all we can do is dream (and hope Joe Jonas knows what he's talking about).
Photo: Getty Images