Meghan Trainor Swears She's Done 'With You' On New Kaskade Collab
By Paris Close
June 14, 2019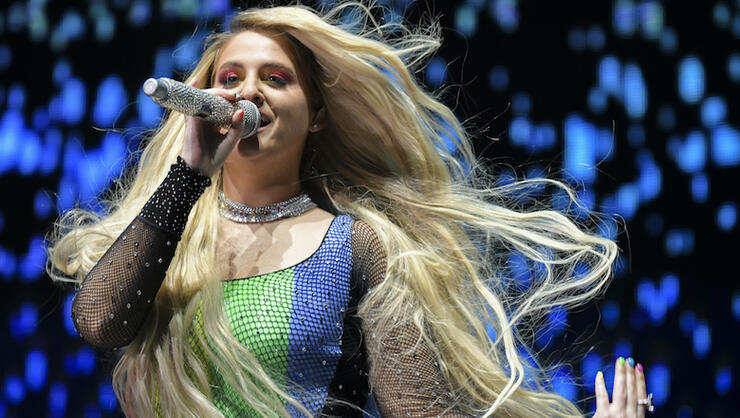 Meghan Trainor is tired of being unappreciated on her new team-up with Kaskade.
The 25-year-old and the hit-making DJ collided on a song this Friday (June 14) titled "Wish You," a tell-off track that easily doubles as a summer dance anthem. On the new record, Trainor sings of conflicted emotions and of being fed-up with her lover sending mixed signals when she could be doing better things with her time.
"Am I the only one who's been mistaken?" the songbird asks in the opening verse to the tune of the mid-tempo EDM beat. "'Cause you're the only one who keeps me waiting/ Do you know how much time I would be saving/ If I didn't let you into my head, let you into my bed?"
The collaboration comes after Trainor celebrated Pride as a headliner at her sold-out 2019 L.A. Pride Festival concert last week.
"With You" also marks the second music tease from the pop star after she unveiled her girl power anthem "Bada** Woman" back in May. It was just two months before then that Trainor, whose third studio album Treat Myself remains delayed, delivered her Love Train EP just in time for Valentine's Day.
"I'm in such an amazing place and I can't stop writing songs. I've decided to move my new album Treat Myself until I get everything out of my head and recorded in the studio," she explained of the album's postponement. Prior to the push back, Trainor had previously issued the album's leadoff single, "No Excuses," and followed with two others called "Let You Be Right" and "Can't Dance."
Photo: Getty Images
Chat About Meghan Trainor Swears She's Done 'With You' On New Kaskade Collab