Cardi B & Offset Just Dropped $100K On Birthday Bling For Baby Kulture
By Peyton Blakemore
June 24, 2019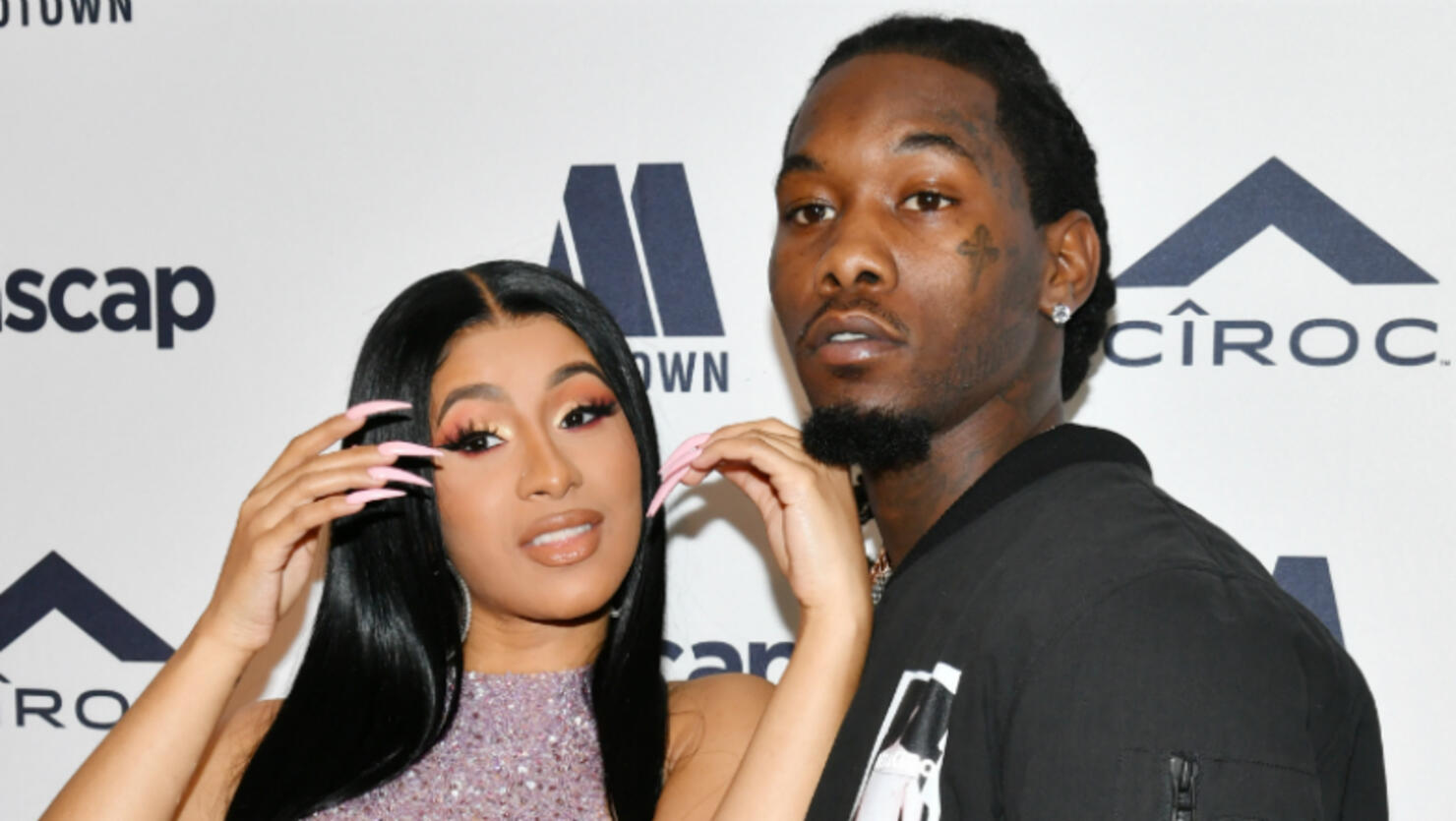 Cardi B and Offset love to spoil their baby girl.
Over the weekend, the "Press" rapper showed off the latest bling she and her hubby gifted their daughter, Kulture, ahead of the 11-month-old's first birthday on July 10. "KULTURE new chain ❤️WORD PARTY its her fav ❤️Thanks@eliantte.....YOU KNOW A BAD B*TCH GON SPOIL HER," Cardi captioned the post that showed the colorful diamond necklace and pendant that featured animated characters from the children series Word Party.
According to TMZ, the custom jewelry piece cost a whopping $100,000. The site also reported that the over-the-top necklace is just one of the many gifts the little one will be showered with on her forthcoming birthday as Cardi is reportedly planning a bash so big it's going to cost $400,000.
Last month, the "Clout" rapper told fans she dropped $80,000 on diamond bracelets and earrings for Kulture. In a since-deleted Instagram post, Cardi captioned a photo of the $80K worth of diamonds: "Just spent a bag on my daughter, you know a bad b*tch gonna spoil. If I'm iced out my daughter gotta be too. YEUP IM BRAGGING CAUSE I BUST MY A** TO DO SOO."
The post additionally showed a screenshot of Cardi's conversation with the jeweler, Pristine Jewelers, who revealed how much the set of bracelets and earrings cost. "Everything will be ready at 3, bracelets are comin out cuteeee and changed the setting to the studs with the bigger pair, send ur guy at 3 also pls call Linda and tell her to wire the 80k, I just spoke to her she needs ur approval," read the text message.
The proud mom later showed Kulture wearing one of her eight diamond bracelets on Instagram Stories.
Photo: Getty Images