Granger Smith Family Tributes 3-Year-Old Son Who Died With Sentimental Trip
By Paris Close
June 24, 2019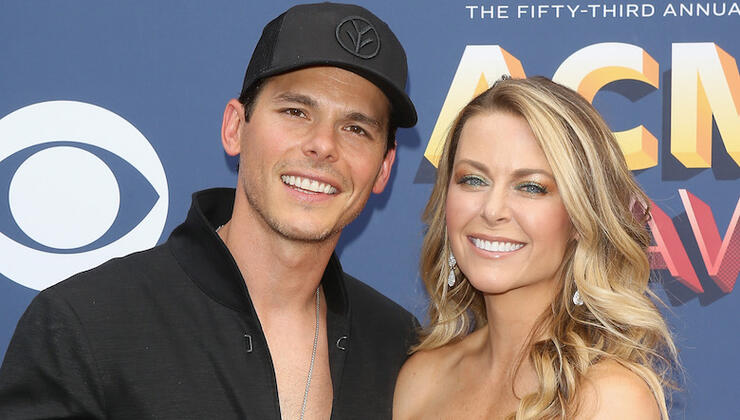 Granger Smith and his wife Amber are doing their best to carry on after losing their late son, River, to a fatal drowning accident at their family home earlier this month.
On Sunday (June 23), Amber shared an image from her family's trip to one of Chicago's museums, along with a bittersweet caption written in honor of River, whom she believed would have greatly enjoyed the visit were he still here with them today.
"We just happened to be in the same city as the 'biiiigggggggest T-Rex' ever found. We had to make a trip to see it in honor of River," the country star's wife starts the touching post (read in full below). "This dinosaur was discovered in FAITH, South Dakota by a woman named Sue. And he died by a River ♥️."
"Open your eyes and you will see signs all around you. We think just maybe, Riv is having the best time of his life in Heaven with this," Amber added. "Getting back on the road and back into daily life without River has not been easy in the slightest. Every single thing reminds me of him, and all I can think about is how he would love exploring and seeing all that we are seeing."
"I see his name everywhere, I see little red-headed toddlers everywhere. … I see his face in our other kiddos," she continued, adding reflectively: "Dumb little things don't matter anymore. My family does. My faith does. We've got this, because God's got us."
The Smiths lost their 3-year-old child on June 6 after doctors at the Dell Children's Medical Center in Texas were unable to bring the infant back to life following the tragic incident. As a tribute, Granger and his clothing company created a charity t-shirt (get one here) in River's memory, which raised more than $100k for the Texas medical center who treated their son during his final moments.
Chat About Granger Smith Family Tributes 3-Year-Old Son Who Died With Sentimental Trip