Twenty One Pilots Fan Trades Tyler Joseph Handmade Ned Doll For Merch
By Katrina Nattress
June 24, 2019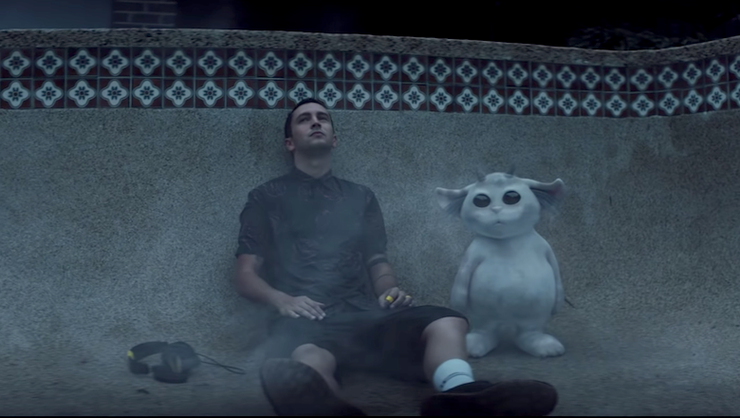 Ever since Twenty One Pilots introduced us to Ned in their "Chlorine" music video, fans have been making everything from fan art to their own plush Ned dolls. During a show in San Antonio over the weekend, frontman Tyler Joseph spotted a fan holding up her own Ned doll in the front of the crowd and halted the show immediately.
"Hey, can I have that?" He asked. When she handed him the stuffed animal, he examined it closely then held it up for the audience to see.
"My little niece — her name is Mia, and she's a little over one year old — whenever she gets sick or she's tired, all she asks for — I'm not even making this up — all she asks for is Ned. Over and over again," he explained to the AT&T Center. "So my sister will show her, my little niece, the video of 'Chlorine' and it calms her down right away. And so thank you so much for giving this to me, because I'm going to give her this — she's always wanted her own real Ned."
After handing the doll off to a crew member, Joseph expressed his joy. "I'm so happy now!" he exclaimed. "Did you make that? Or did you find that, or..? You made it! Alright listen — Mark, make sure she gets stuff..."
Watch the whole, adorable, interaction here.
Photo: YouTube
Chat About Twenty One Pilots Fan Trades Tyler Joseph Handmade Ned Doll For Merch