Blink-182, 50 Cent, Reba McEntire Among Artists Affected By UMG Fire
By Katrina Nattress
June 26, 2019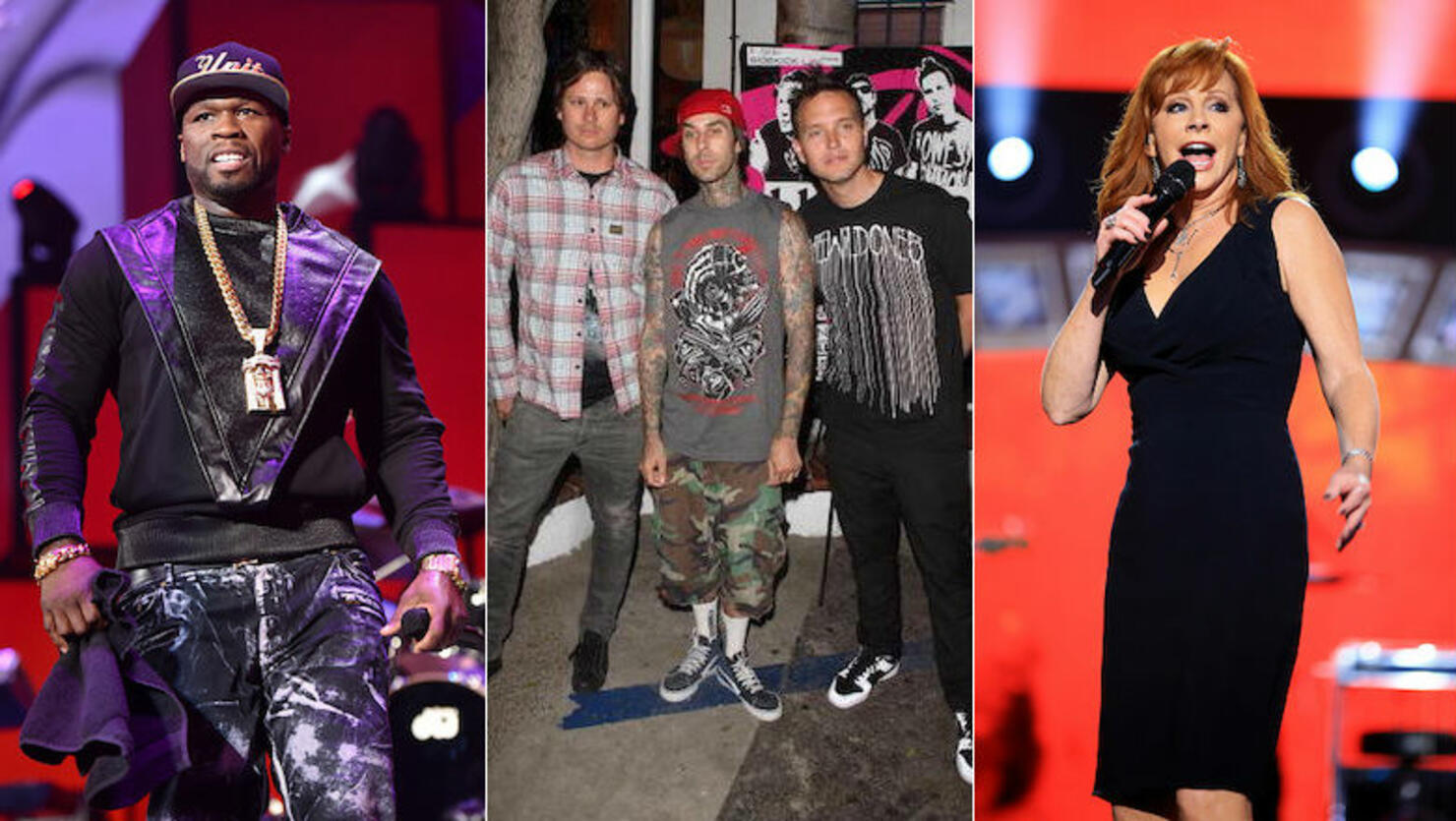 Earlier this month news broke that a fire in 2008 destroyed the masters from a number of Universal Music Group (U artists, including Nirvana's coveted Nevermind recordings. Now, New York Times Magazine is reporting that the list spans over 700 artists ranging from 50 Cent to Reba McEntire to blink-182.
Many of those affected have spoken out about how UMG dealt with the disaster. Bryan Adams told a story about the music group being uncooperative when he expressed interest in releasing a 30th anniversary edition of his 1984 album Reckless, and the always outspoken Courtney Love gave her two cents on the situation.
"No one knows for sure yet, specifically what is gone from their estate, their catalog," she told NYT. "But for once in a horrible way people believe me about the state of the music business which I would not wish on my worst enemy. Our culture has been devastated, meanwhile UMG is online with cookie recipes and pop, as if nothing happened. It's so horrible."
The outlet released an extensive list of artists affected, obtained by UMG documents, though it does not name all 700+ of them. You can view the full list here.
Photo: Getty Images