Heart-Stopping Video Shows Dad's Epic Dive To Rescue Boy Who Fell In Pool
By Dave Basner
May 5, 2020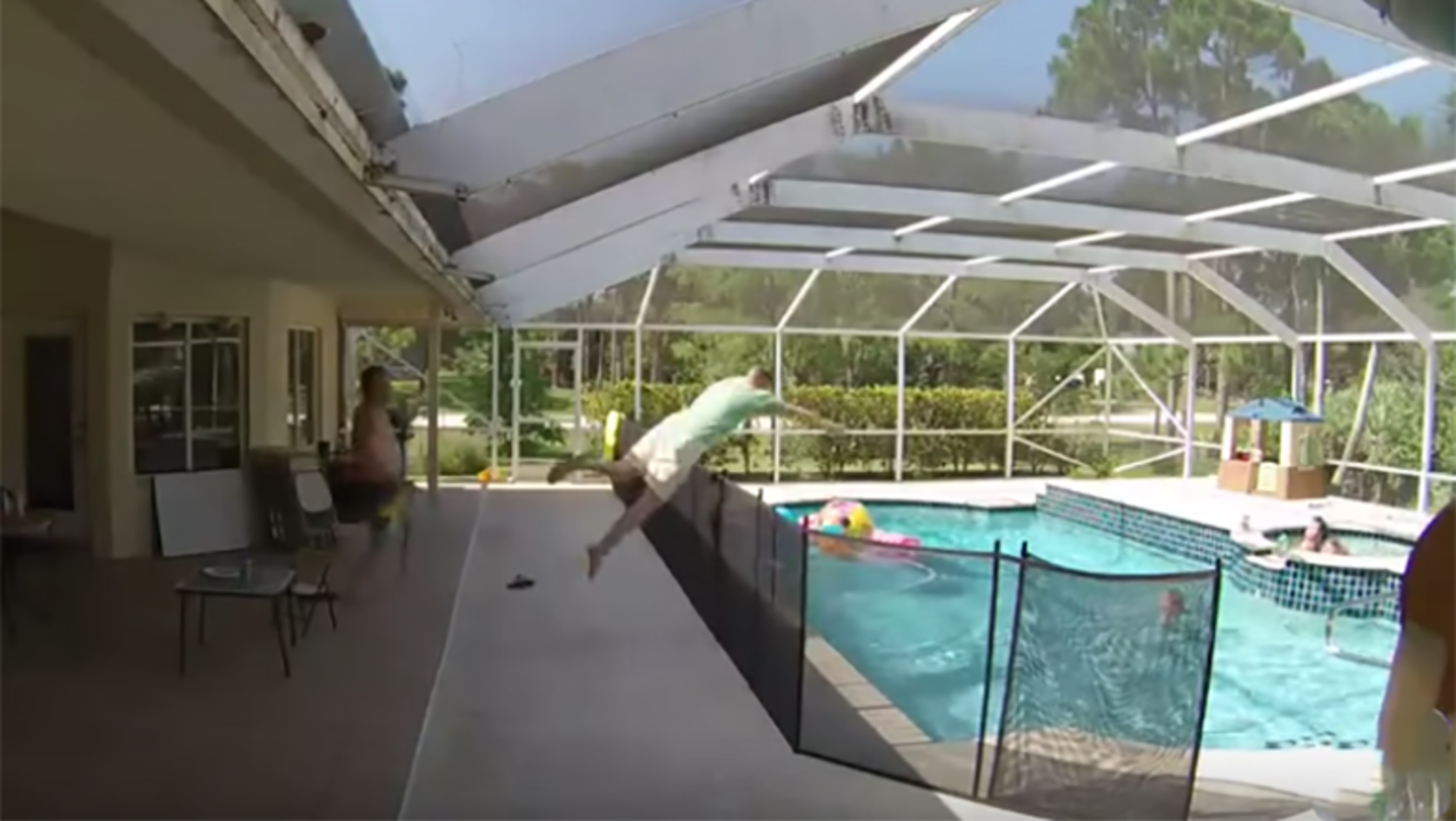 Just last week, security cameras captured a mom saving her kid from probable disaster when the child fell off a balcony, and now there is a new video of another hero parent. Albert Passavanti was enjoying some time poolside with friends in Florida. A four-foot high fence surrounded the water so that Albert's one-year-old son Rocco would be safe. However, other people in the pool likely left an opening in the movable fence and when little Rocco spotted an oversized ball floating in the pool that he wanted to play with, he was able to get to it. When Rocco tried to grab it, he fell in.
The whole heart-stopping scene happened so quickly yet the second his son touched the water, Albert was out of his seat and mid-air, leaping gracefully over the fence and into the pool to rescue the boy. It was all captured on security camera and Passavanti posted the footage on Facebook, captioning it, "Baby gates only work when you close them."
Baby gates only work when you close them.

Posted by Albert Passavanti on Sunday, June 23, 2019
Thankfully, both father and son are okay.
Photo: Facebook/AlbertPassavanti