Lauren London Gives A Close Up Of Her Nipsey Hussle Tattoo In New Tribute
By Peyton Blakemore
June 30, 2019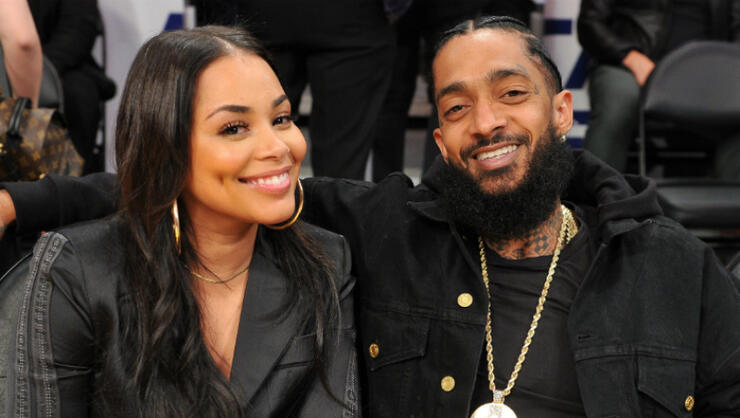 Lauren London will carry her love for Nipsey Hussle with her for the rest of her life.
On Saturday (June 29), the 34-year-old actress posted another tribute to her late boyfriend in the form of an Instagram Story post that gave an up-close look at her tribute tattoo to Nipsey. " 'Where ya backbone? Where ya code at?' " she captioned the post of her showing her arm while holding one of her son's little hands. Lauren additionally shared a photo of Nipsey to Instagram, which she captioned: "My Forever Love."
As fans know, Lauren got a tattoo of Nipsey's face on her lower arm above the words "God will rise" back in April, shortly after his death. "Real Love Never Dies," she captioned an Instagram photo that revealed her tat. "When you see me, you will always see him #LoveYouHussle #TMC."
In recent weeks, Lauren has shared a number of tributes to her late boyfriend. Following the 2019 BET Awards on June 23, the Games People Play actress shared a photo of her onstage holding their son, Kross, while accepting Nipsey's posthumous Humanitarian Award. She fittingly captioned the post, "I'm going to stand strong so you can always lean on me. #GodGotUs #NipHussleTheGreat."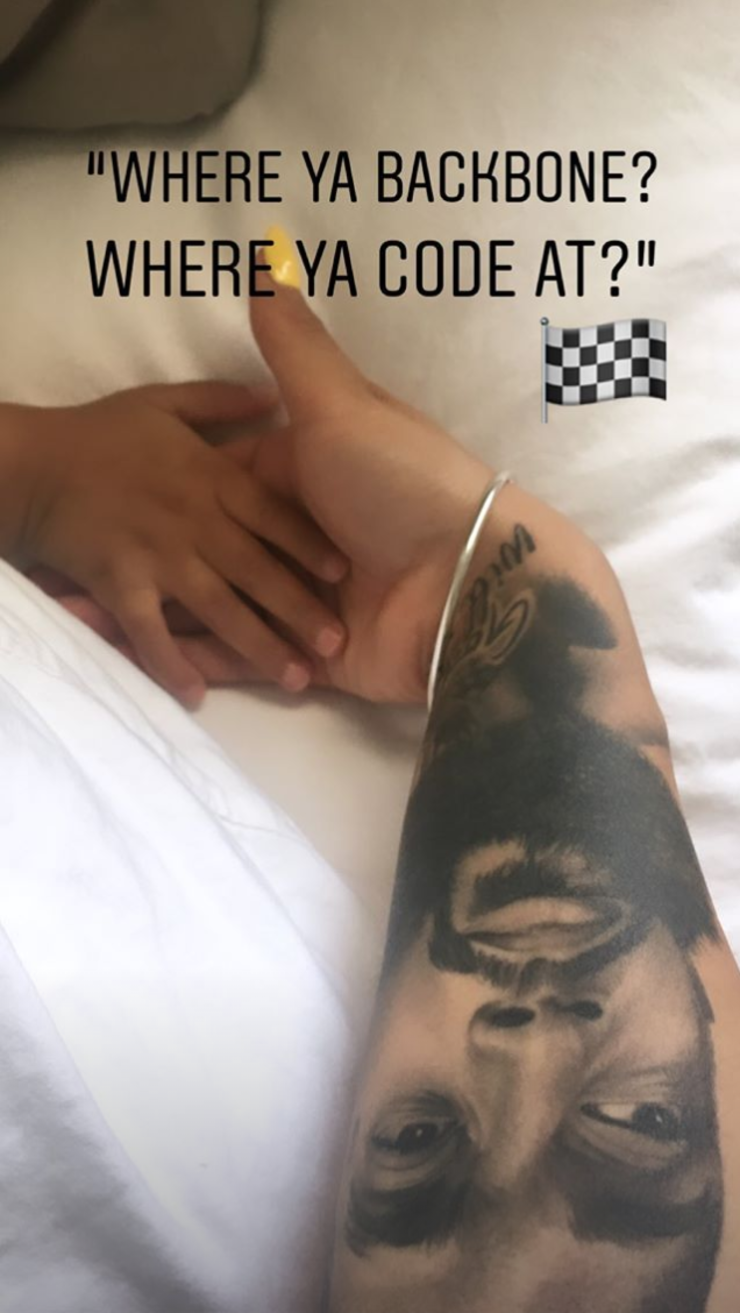 Earlier this month, on Father's Day, Lauren made sure to honor Nipsey, sharing a photo of him doting over Kross. "One of the reasons I fell in Love with You.... Your Fatherhood Today we celebrate You Love you Ermias 💙," she captioned the post.
Chat About Lauren London Gives A Close Up Of Her Nipsey Hussle Tattoo In New Tribute