Terrified Homeowners Record Ghostly Screams In Home, Refuse To Go Back In
By Dave Basner
May 5, 2020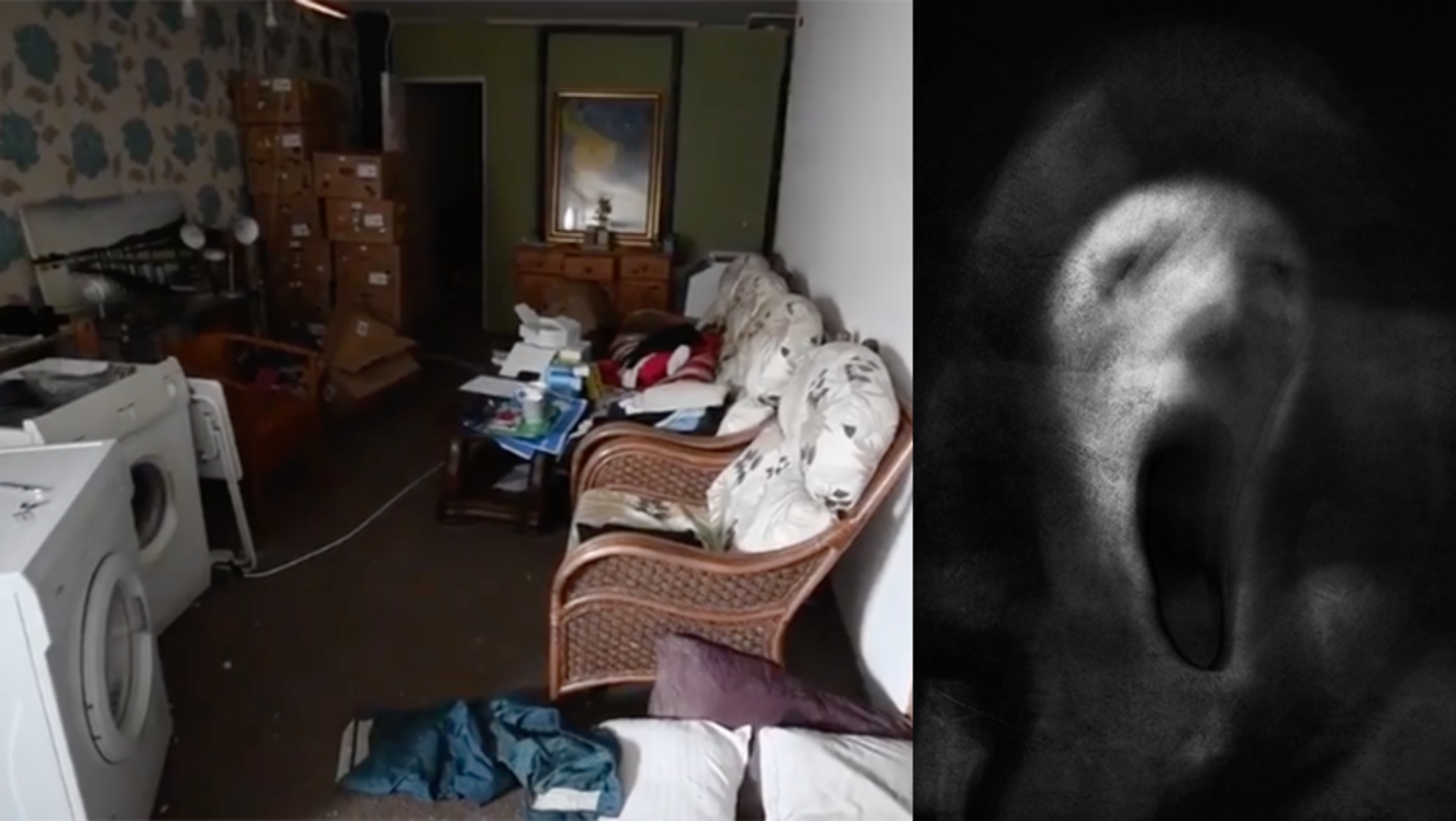 When some people think that there is something paranormal going on in their house, they are excited and tell all their friends. However, the more common reaction to learning that your house might be haunted is to freak out, which is just what Alan and Christine Tait of Wales did when they heard screaming in their home.
When the pair first noticed it, Christine was making coffee in her kitchen and heard a noise but wasn't sure what it was. Over the next few weeks, they heard began to hear the screams of women and children as well as heavy knocking and men speaking in a foreign language.
Christine described it all to Wales Online saying, "It was like a flushing noise that I heard first. I told Alan about it and that I couldn't figure out where it was coming from. He left his phone in the bathroom with the recorder on to try to pick up the source of the noise, and then we could hear a machine running. We started to record all over the house, and we picked up the sounds of chains, a motorbike starting, and people screaming."
The pair discovered the creepy noises originated in their basement, which had been sealed off, so Alan dug into their walls and dropped more recording equipment down to the basement to capture the sounds. After reviewing those recordings, he heard "a woman screaming, sexual sounds, dogs barking, a printing press running, a motorbike, a car horn honing and what sounds like a police siren."
This video includes some of the noises they caught on tape:
Clearly it all just seems to be the usual noises of the neighborhood - sounds from the street or a local park. However, Alan also placed microphones in front of the house and behind it, and the only ones to pick up the noises he heard were in the basement.
They feel that their house isn't haunted - rather there are be men, women and children living and sleeping under their house. Alan is concerned there is a people trafficking and/or drug manufacturing ring down there. He wants an "urgent, full investigation" and says the police aren't taking them seriously. Authorities, however, stated that officers looked at the house and found no evidence of wrongdoing there.
For their part, the Taits, who had lived in the house for 11 years, have abandoned it and never plan to return. They now live in a trailer and travel around their country. Alan explained they are "handing out posters and fliers about what we think is going on. We want as many people as possible to know about this so that the police are urged to carry out a more thorough investigation. We don't want to go back until the matter has been resolved. I think we're dealing with a serious criminal gang here, and I think our lives could be in danger if they knew where we were."
Photo: Mirror, Getty Images