Dave Grohl Dedicates 'My Hero' To Medic Who Tended To His Broken Leg: Watch
By Katrina Nattress
July 4, 2019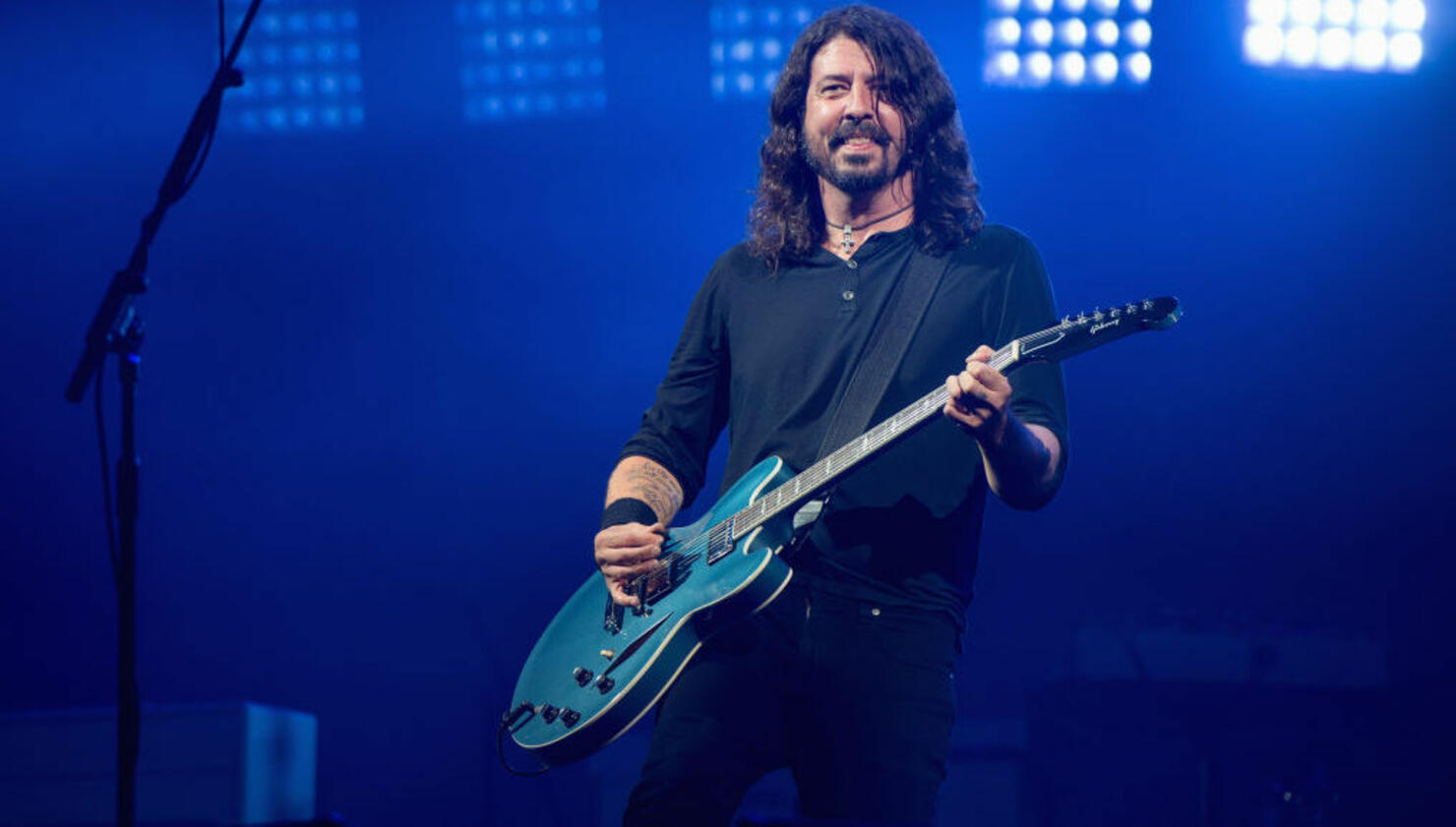 Four years ago, Dave Grohl famously tumbled off a 12-foot-high stage during a show in Sweden. The fall resulted in a broken leg (and the construction of his now iconic guitar throne). During their recent set at Lollapalooza in Stockholm, the Foo Fighters frontman paid homage to the medic who tended to his injury back in 2015 by dedicating "My Hero" to him.
"There he is, motherf**ker, that's him right there!" Grohl exclaimed as they delved into the 1998 hit, pointing to the medic in the crowd. He continued making comments during the song and eventually convinced the audience to push the doctor up to the stage, where they embraced in a warm hug near the end of the performance. A fan caught all the action of video. Watch the footage below.
Back in May Bradley Cook, who was the engineer on Foo Fighters' sophomore album The Colour and the Shape, confirmed a rumor that diehard fans hoped to be true — "My Hero" was written about Grohl's late Nirvana bandmate, Kurt Cobain. Though usually mum about the inspiration behind his lyrics, Cook said Grohl was open and honest about what inspired the iconic track during the recording process.
Photo: Getty Images