Billie Eilish Responds To Objectified Tank Top Photo In The Best Way
By Katrina Nattress
July 8, 2019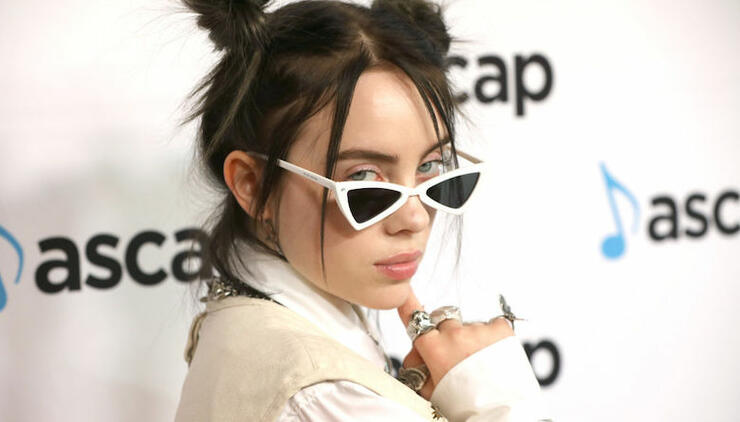 Last month, one Twitter user learned the hard way about what happens if they objectify Billie Eilish. After commenting that the singer looked "thick" in a rare photo where she's wearing a tight tank top, her fans quickly came to her defense. Now, the 17-year-old is addressing the comment personally. And it's the most Billie Eilish response ever.
The anti-pop star took to Instagram Stories to post a meme that summed up the way she feels about the Twitter comment, followed by a short video where she's seen laying in bed laughing her head off. Check out the meme below.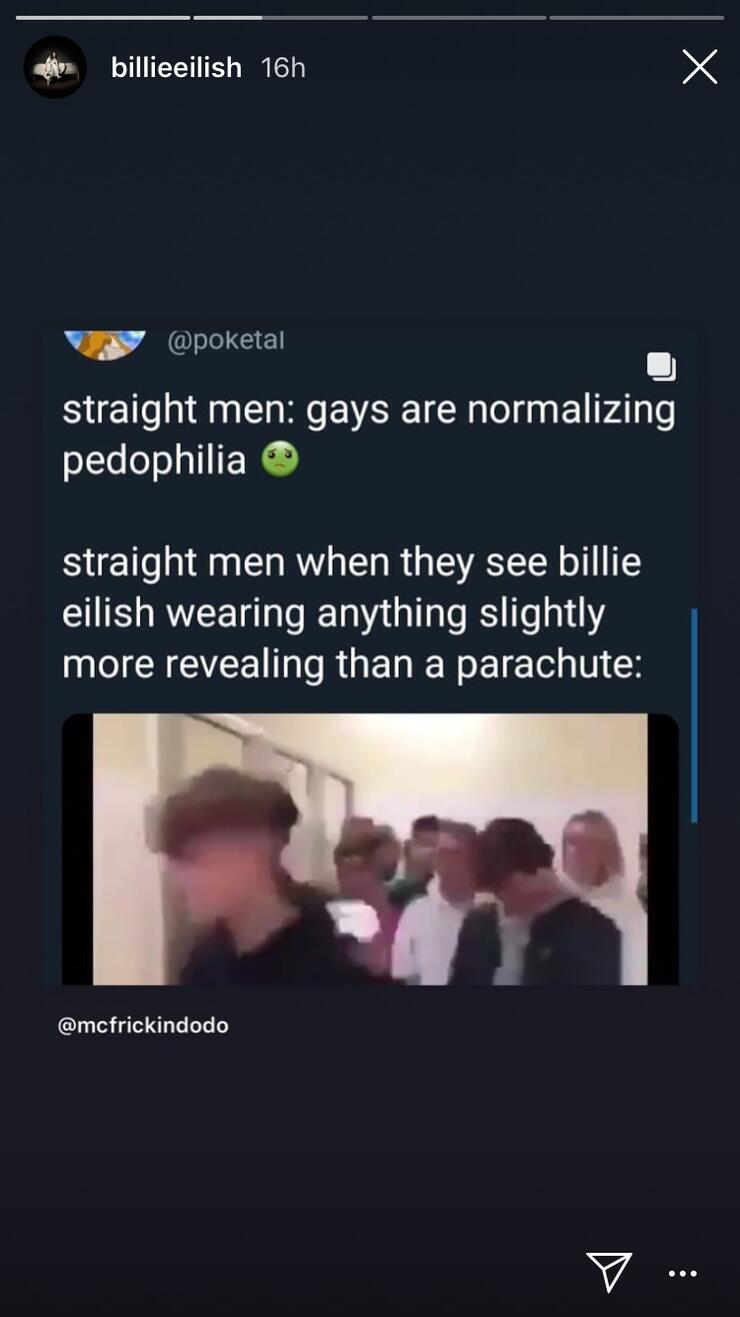 In a recent Calvin Klein ad, the "Bad Guy" singer explained why she chooses to wear baggy clothes. "I never want the world to know everything about me," she revealed. "I mean, that's why I wear big, baggy clothes. Nobody can have an opinion because they haven't seen what's underneath. Nobody can be like, 'Oh, she's slim-thick, she's not slim-thick, she's got a flat a**, she's got a fat a**. No one can say any of that because they don't know."
Billie Eilish is performing at this year's Daytime Stage at the iHeartRadio Music Festival in Las Vegas on September 21st alongside a lineup of incredible rising stars. A lineup of superstars are also set to perform on the main stage at T-Mobile Arena throughout the weekend, and fans across the country can tune in and watch an exclusive live stream of the show via The CW App and CWTV.com. Then, on October 2nd and 3rd, relive all of the epic performances from the weekend during a televised special on The CW Network at 8pm ET/PT. And leading up to the official television special, The CW will also air an hour-long Best Of Special on Sunday, September 29th at 8 p.m. ET/PT.
Photo: Getty Images
Chat About Billie Eilish Responds To Objectified Tank Top Photo In The Best Way