Cardi B & Offset Celebrate Daughter Kulture's 1st Birthday — See The Pics
By Peyton Blakemore
July 10, 2019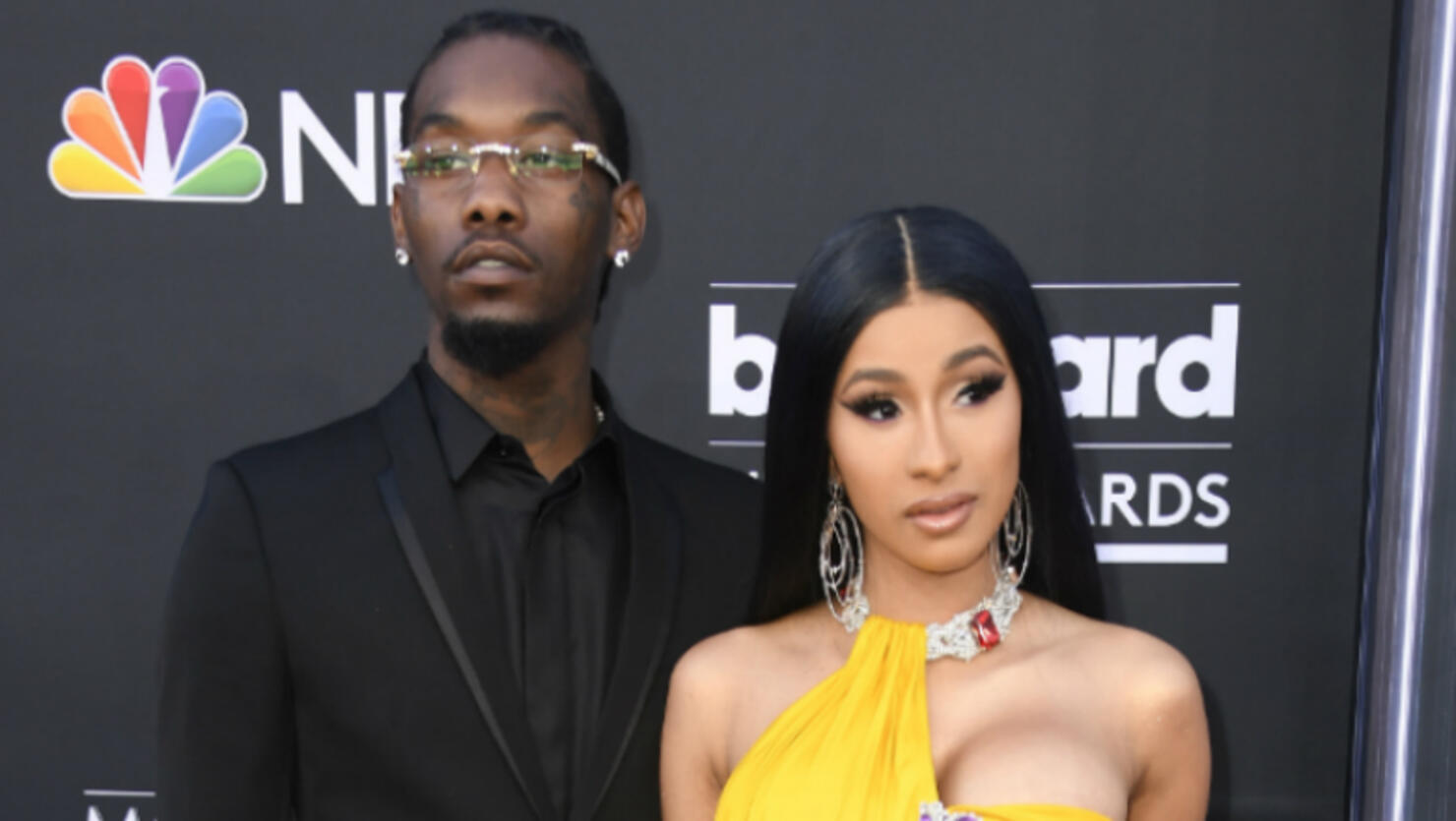 Cardi B and Offset's baby girl is one-year-old!
The proud parents couldn't wait to shower Kulture with love on her big day, taking to Instagram to share sweet pictures and messages to their little one at midnight on Wednesday (July 10). "Alittle quick 12 o clock turn up 😩😩😩my baaaaaaaaaaaybeeeeeeeeeeeeeeeee.....Ok goodbye," Cardi captioned a photo of Kulture putting a cupcake in her face. Offset also shared a sweet picture of his daughter in a onesie that read 50% Kiari (his legal name), 50% Cardi, and 100% Kulture. The proud dad captioned the adorable post, "YOU ARE SO PERFECT LOVE YOU KK HAPPY 1st BDAY I LOVE YOU 😘."
Cardi also shared a video of her swaddling Kulture after their late night cake fight to her Instagram Story. "Birthday girl," she said in the clip. "Had to wash out that cake out your hair ... she got attitude. We gon' turn up as soon as I get you dressed."
As fans know, Cardi and Offset are planning a huge birthday party for Kulture. While most details about the special affair are under lock and key, sources told TMZ last month that the first-time mom is reportedly planning a bash so big it's going to cost $400,000.
The nearly half a million dollars celebration wouldn't come as surprise given Cardi and Offset have already dropped stacks for their daughter's birthday presents. Last month, the "Press" rapper showed off the latest expensive bling she and her hubby gifted Kulture ahead of her b-day, and according to TMZ, the custom jewelry piece cost a whopping $100,000. "KULTURE new chain ❤️WORD PARTY its her fav ❤️Thanks@eliantte.....YOU KNOW A BAD B*TCH GON SPOIL HER," Cardi captioned the post that showed the colorful diamond necklace and pendant that featured animated characters from the children series Word Party.
Photo: Getty Images