Soulja Boy Is Getting Out Of Jail Early— Get The Details On His Release
By Peyton Blakemore
July 14, 2019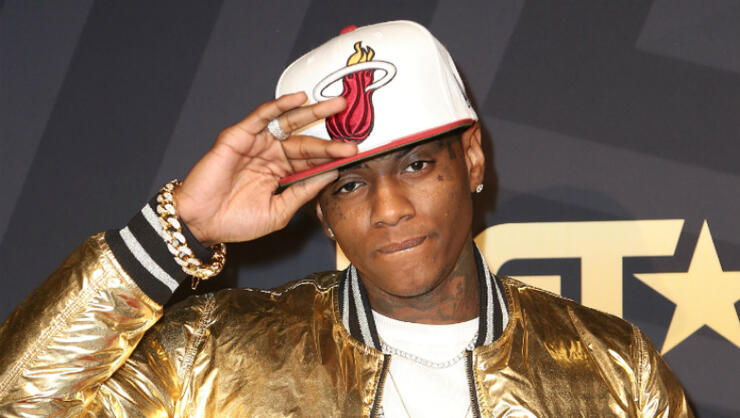 Soulja Boy will soon be a free man!
According to TMZ, the 28-year-old rapper's set to be released from jail on Sunday (July 14), after serving a little more than three months behind bars. Despite being sentenced to 240 days for a probation violation, Soulja is getting released 146 days early due to a combination of good behavior, time served and overcrowding.
Back in April, the "Thru the City" rapper was smacked with an 8-month sentence, along with 265 days of community service, for violating his probation. On April 11, Soulja walked into an L.A. courtroom for a hearing about the probation violation, but was taken into custody at the end, and held without bail. The judge reportedly told Soulja that he'd failed to do his court-ordered community service and even conspired to falsify evidence that he had completed it. The judge additionally cited a February raid of the 28-year-old rapper's house, where police found ammunition, as reason for his arrest.
In February, Soulja was accused of attacking a woman, who filed a police report against him claiming he kidnapped and assaulted her, which led to the police raiding his San Fernando Valley home. During the search, authorities reportedly found ammunition, which is a major violation of Soulja's parole given that he's on probation for a 2014 weapons case. However, TMZ reports, that while Soulja was locked up, the case was rejected by prosecutors.
Photo: Getty Images
Chat About Soulja Boy Is Getting Out Of Jail Early— Get The Details On His Release