Jenelle Evans & David Eason Get New Pups Months After Dog Killing Incident
By Paris Close
July 15, 2019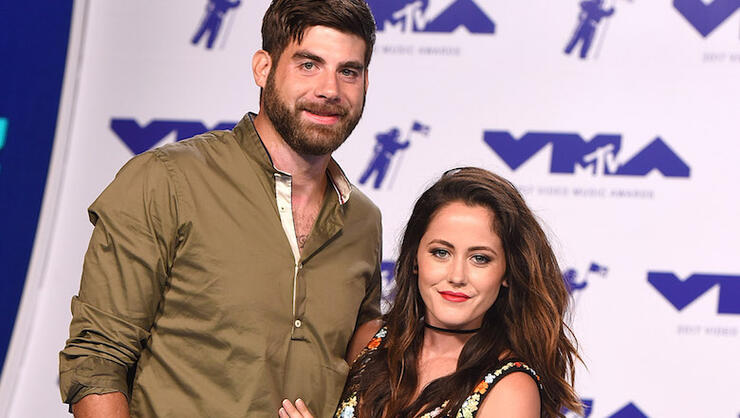 Jenelle Evans and her boyfriend David Eason have welcomed two new pups into their household.
Two months after it was alleged Eason had shot and killed the reality star's French bulldog, Nugget, the 31-year-old revealed the pair brought home two dogs from to their farm in North Carolina. In the video, uploaded to YouTube Sunday (July 14), Eason explained he and Evans wanted "a better way of protecting our chickens and livestock" from wild hawks and crows, and because "plastic owls" and after giving away their pit bull Jax, who "killed and maimed" one of their pigs and multiple chickens, the couple decided to invest in a "livestock guardian breed" to get the job done.
"After lots of research we came across this breed of dog called the Anatolian Shepherd," Eason says in the 10-minute clip. "They are one of the most unique types of dog I have ever seen and have the best temperament and disposition of any dog I have ever owned. They are a livestock guardian breed and do not mind eating and sleeping with all our animals on The Land!"
Later in the clip, Eason's puppies, Buddy and Junior, can be seen cohabitating with their chickens and geese.
Before Buddy and Junior's arrival, Eason reportedly confessed to killing Nugget in May for supposedly bitin their 2-year-old daughter, Ensley. "I dont give a damn what animal bites my baby on the face… whether it be your dog or mine, a dog is a dog and I dont put up with that sh*t at all," he unapologetically admitted in a since-deleted Instagram post.
The admission cost Evans her longtime spot on Teen Mom 2 and temporarily lost her custody of her three children — Jace, Kaiser, and Ensley — until a judge ordered their return on July 3.
Chat About Jenelle Evans & David Eason Get New Pups Months After Dog Killing Incident