'Disturbing' Wedding Photo Shows Groom's Mom 'Spooning' Her Son
By Dave Basner
July 16, 2019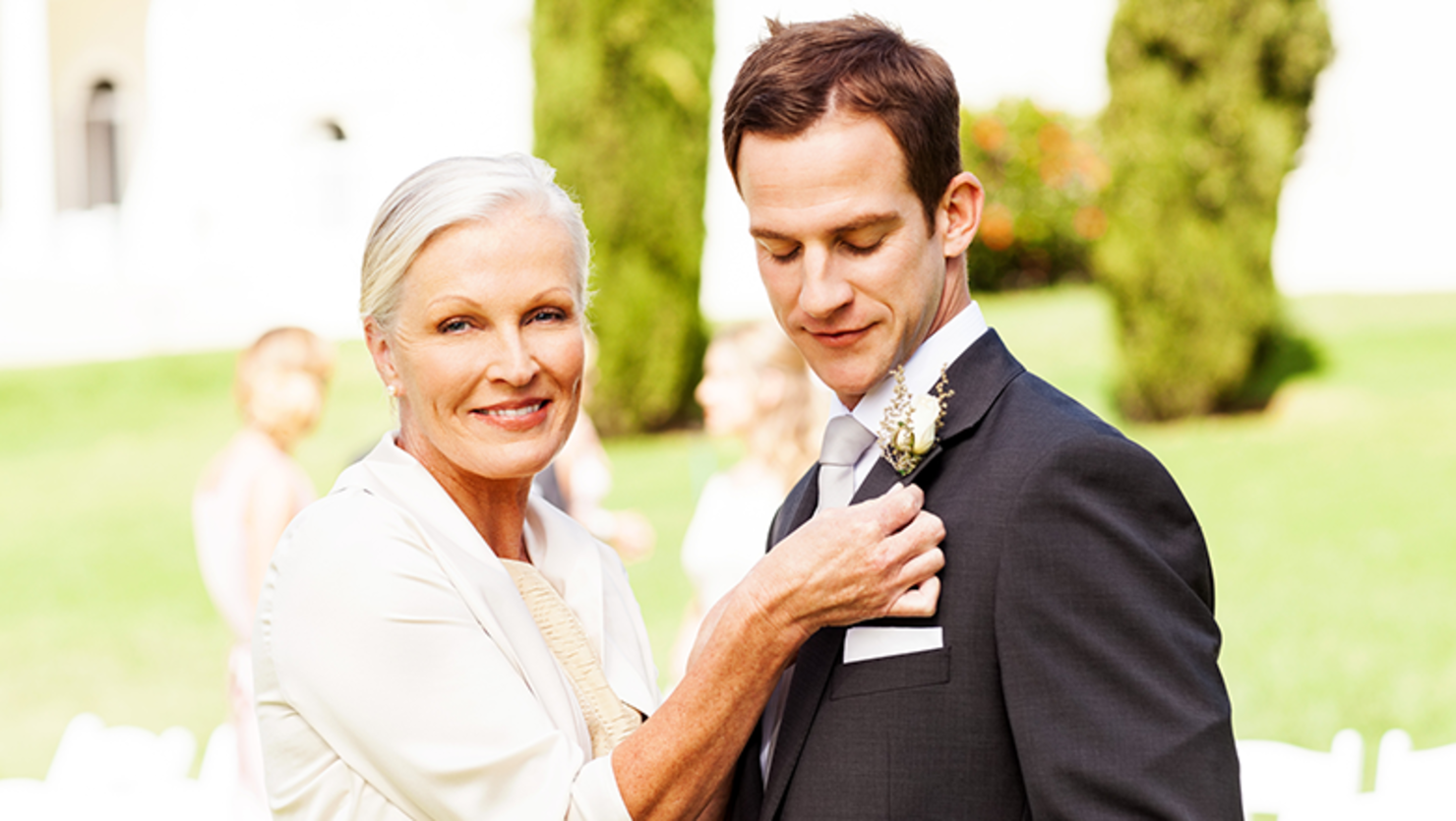 A wedding day is a momentous event in the lives of brides and grooms, but it is also a big deal for the parents of those getting married. Moms and dads feel just as much excitement, nostalgia, anxiety and love as their soon-to-be-wed children. Sometimes though, parents can get a little too close, and that's just what a lot of people think is happening in one family after a wedding photo of them was posted to Reddit's Just No MIL page.
It's a lovely picture showing what is likely the groom's family, but his mother's pose is somewhat strange - she looks like she is spooning her son.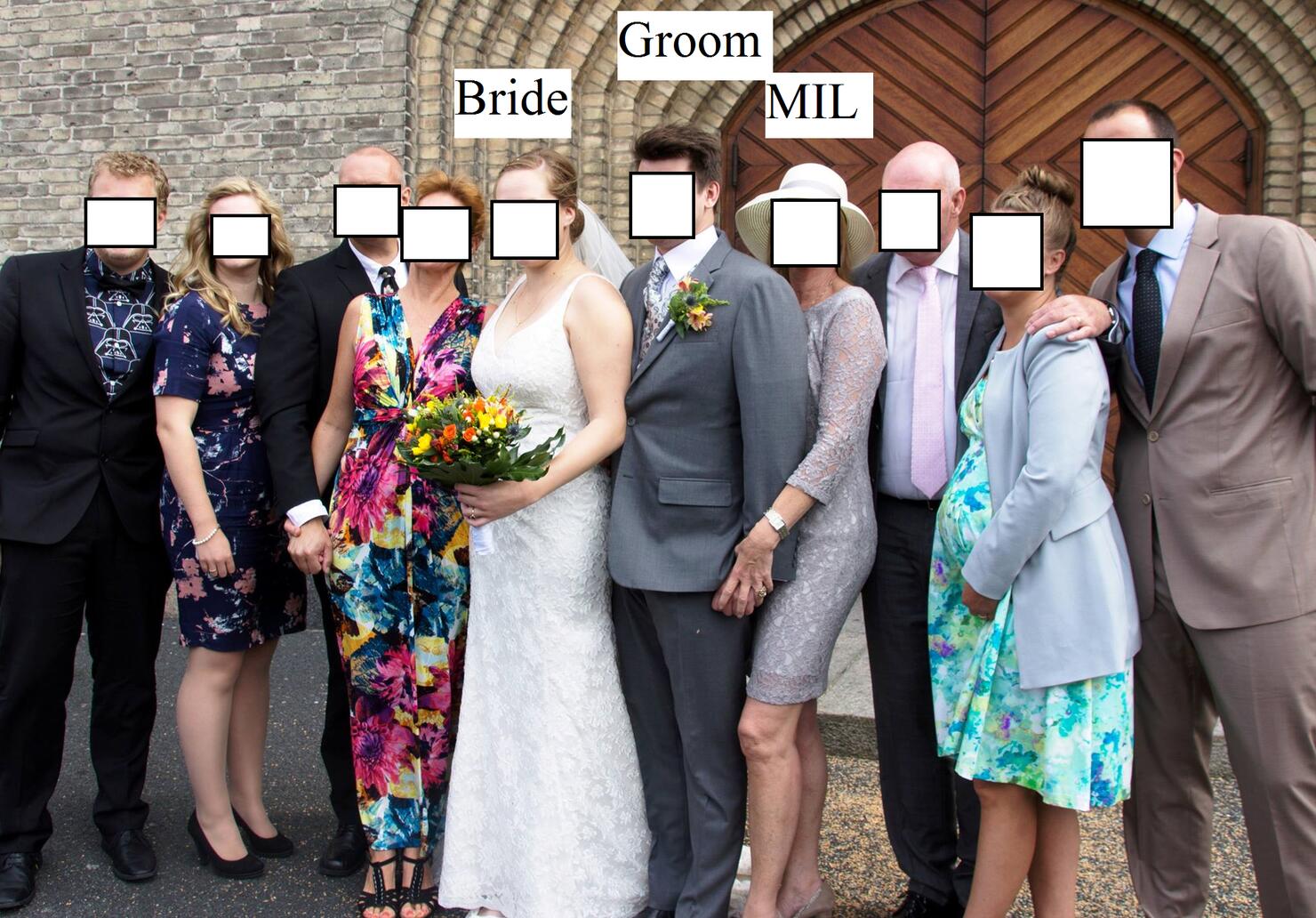 Not surprisingly, commenters had plenty to say about the shot including, "It looks like she's seconds away from wrapping her leg around his thigh," "Oh lord please grant [this couple] the serenity to move far far away from the clutches of this mother," and "That's beyond disturbing."
The mom also seems to be trying to clutch her son's hand, even though he has it balled in a fist, probably as a subtly hint for her to stop.
Sadly, the woman's behavior is so distracting that many people missed the classic "Darth Vader" print shirt the man on the end chose to wear to the wedding.
Photo: Reddit