Will Dog The Bounty Hunter Remarry After Wife Beth Chapman's Death?
By Regina Star
July 17, 2019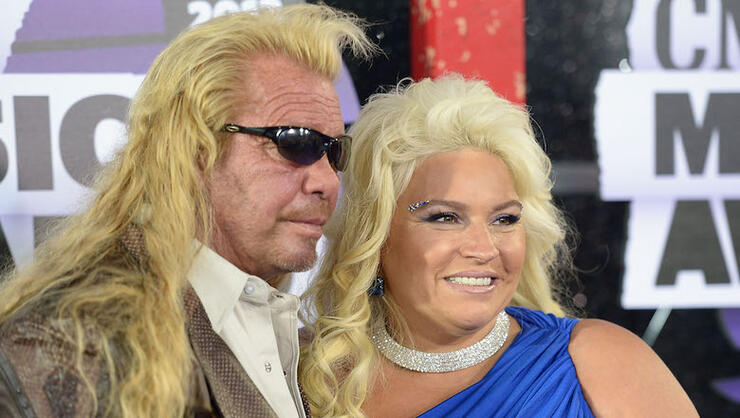 Duane 'Dog' Chapman may never marry again after the tragic death of his wife and "soulmate" Beth Chapman, who unexpectedly passed away on June 26 after a years-long fight with Stage 2 throat cancer.
The couple's youngest daughter, Bonnie Chapman, insisted as much during an intimate Instagram Q&A session with fans while speaking about how her father is managing after the loss of her mother. According to Us Weekly, when a follower questioned whether Dog would "someday remarry," Bonnie tersely responded: "Nope, he found his soulmate. No one can replace her in his heart. Their love was one of a kind, it made me believe love truly exists."
Another fan also inquired of how Bonnie herself was "doing" after the sudden tragedy. "Just remembering that cancer can no longer hurt her. She's no longer in pain and finally feels normal again," she replied, adding that "I do miss her like crazy."
Per Beth's final wishes, Dog held a close-knit paddle-out memorial service on June 29 at Fort DeRussy Beach Park in Hawaii amongst dozens of family members and friends, and later spread his wife's ashes across Hawaii's Waikiki waters. Beth's formal funeral service was later live-streamed on Facebook this past Saturday (July 13).
As previously reported, Beth's death has taken a toll on Dog's physical health. In a new interview with Entertainment Tonight, the reality star admitted he's lost "17 lbs." and has been experiencing a mix of emotions since she passed away.
"In a new experience that you have, you don't know how you're doing because you've never experience it," the 66-year-old confessed. "I have a lot of people that depend on me. All my supervisors said, 'Dog, it's time you man up.' So I'm trying to man up."
Photo: Getty Images