Dog The Bounty Hunter 'Can't Eat' Since Wife's Death— Dropped Nearly 20 Lbs
By Peyton Blakemore
July 12, 2019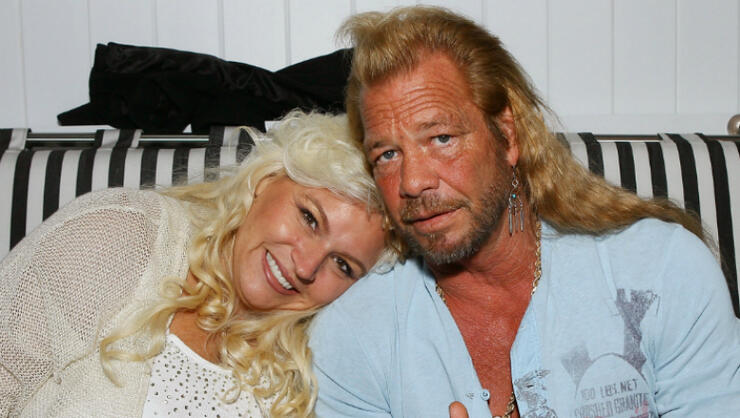 Dog the Bounty Hunter is continuing to mourn the loss of his late wife Beth Chapman.
As the reality star prepares to say his final goodbye to his partner in crime, who passed away June 26 after battling throat cancer, he spoke to Entertainment Tonight about the physical toll her death has taken on his body. "I've lost 17 lbs. in about two weeks. I need to bulk up again. But I can't eat," he shared. "Two bites, I'm full. So I gotta force-feed myself like I force-fed her."
Dog added that he's experiencing a mix of emotions in the wake of Beth's death, saying he's not sure how he's doing. "In a new experience that you have, you don't know how you're doing because you've never experience it," the 66-year-old admitted. "I have a lot of people that depend on me. All my supervisors said, 'Dog, it's time you man up.' So I'm trying to man up."
"I am a cry baby," he continued. "I blame it on my heritage. I can cry talking about crying. So I would be crying through the whole thing and I sob — I can't stop it. So I can't do that. And decisions, I can't make them right now. […] So manning up would be not get over it, but face it, take over it."
Facing her death has caused him to look at his own life. While Dog assured that he "would never commit suicide," he said he's "ready now to go" if his time were to end on Earth. However, he added, "Beth was never ready."
Most recently, The Wrap reported that Beth's final memorial service — the 51-year-old had a beachside ceremony in Hawaii last month —will be broadcasted on WGNAmerica.com and the Dog's Most Wanted Facebook page. The actual memorial will be held at Heritage Christian Center in Aurora, Colorado at 1 PM. Fans are welcome to attend.
Photo: Getty Images
Chat About Dog The Bounty Hunter 'Can't Eat' Since Wife's Death— Dropped Nearly 20 Lbs