ASAP Rocky To Remain In Swedish Jail, Deemed A 'Flight Risk'
By Peyton Blakemore
July 19, 2019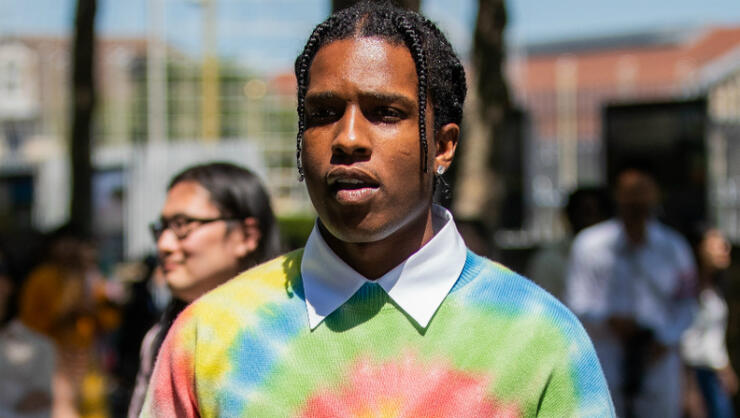 UPDATE 12:00 PM:
According to TMZ, A judge "sided with prosecutors and ordered that A$AP stay in jail for another week while prosecutors continue their investigation. They say they'll make a final decision next Thursday (July 25)."
----------------------------------------------------------------------
Original story:
Swedish prosecutors are asking that A$AP Rocky remain in a Sweden jail for another week.
According to Page Six, prosecutor Daniel Suneson has asked Stockholm's District Court to hold the 30-year-old rapper until July 25. He says police "have worked intensively" with the preliminary investigation but can't comment further while the probe is ongoing. A ruling is expected later Friday (July 19).
As fans know, Rocky was taken into police custody in Stockholm for his involvement in a street fight over two weeks ago. His arrest caused immediate outrage as the fight was caught on camera and shows that Rocky and his crew were not the aggressors in the situation. Not only that, but some reports have accused Swedish officials violating the rapper's legal rights since his arrest.
Earlier this week, Kim Kardashian and Kanye West lobbied the White House to get involved with Rocky's case in Sweden. At the urging of Ye, Kim is said to have spoken to her White House contact, Jared Kushner, with whom she's worked with in the past, and filled him in on what was happening with Rocky's detainment. Jared then reportedly "took the info to Trump himself," who "acknowledged something seemed amiss." TMZ reports, "Trump told [Jared] he believed A$AP was being held unfairly, and wanted to help." All of which, reportedly got the State Department involved with the case.
Kim thanked Trump, Kushner, and US Secretary of State Mike Pompeo for their help on Thursday (July 18). "Thank you @realDonaldTrump , @SecPompeo, Jared Kushner & everyone involved with the efforts to Free ASAP Rocky & his two friends. Your commitment to justice reform is so appreciated 🙏🏼🤞🏼," she wrote on Twitter.
Chat About ASAP Rocky To Remain In Swedish Jail, Deemed A 'Flight Risk'