Cameron Boyce's Mother, Libby, Breaks Her Silence Weeks After His Death
By Regina Star
July 21, 2019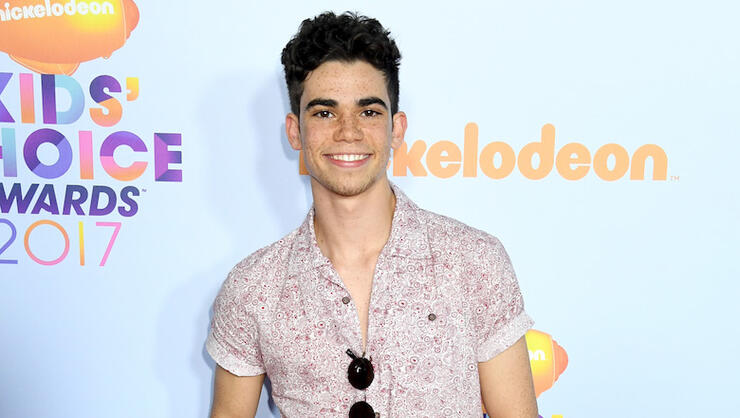 After weeks of mourning, Libby Boyce is speaking out on the tragic death of her son, Cameron Boyce.
On Saturday (July 20), Libby took to social media for the first time since the Descendants performer unexpectedly passed away this month to express her sentiments as she copes with the devastating loss. Libby posted a touching, heartfelt image of her and her son, captioning the black-and-white photo with the meaningful message: "He is my compass ❤️."
The Descendants actor, who suffered from epilepsy, died in his sleep at the age of 20 on Saturday (July 6). Prior to Cameron's death, Libby shared a heart-warming picture of her son with his father, Victor, and sister, Maya, all together in a Father's Day post.
Victor and Maya have also given separate statements lamenting Cameron's passing.
"I'm overwhelmed with the love and support our family has received," Victor expressed in an emotional tweet. "It really does help to ease the pain of this nightmare I can't wake up from. I can't thank you guys enough."
"Yes, he died. Yes, I'm sad. Cameron was my best friend. He is someone I will always idolize," Maya wrote of her older brother on Instagram, along with a gallery of recent and childhood of the siblings. "His smile could light up a room, unlike anyone else's. He was perfect. He always said that if you have a voice, you have the privilege of using that voice for change, and he did not take that idea lightly. He understood his responsibility as someone so many kids would look up to."
While Cameron's cause of death hasn't been determined yet — as the coroner continues their investigation — the actor's death certificate did reveal he was cremated.
Photo: Getty Images
Chat About Cameron Boyce's Mother, Libby, Breaks Her Silence Weeks After His Death