Cardi B Gets Offset's Name Tattooed On Her Body — See Her New Ink
By Peyton Blakemore
July 22, 2019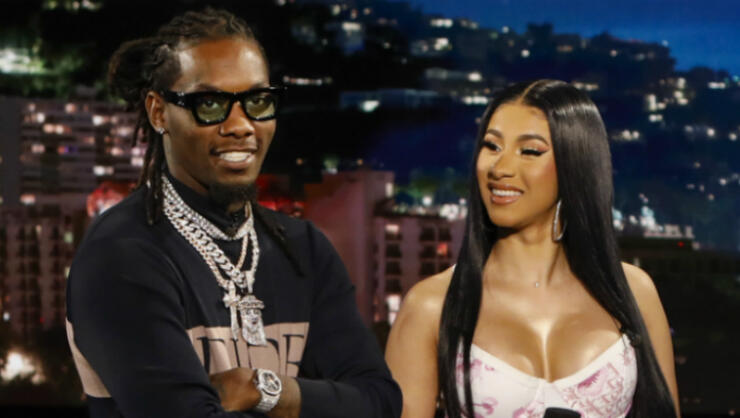 Cardi B loves Offset so much, she got his stage name tattooed on her body.
On Saturday (July 20), the Migos rapper, born Kiari Kendrell Cephus, revealed his wife's new ink on Instagram, sharing a screenshot of her showing him the tat on FaceTime. "CANT WAIT TO GET HOME 👅👅👅," he captioned the post of Cardi putting her leg up to show the "Offset" tattoo located on the back of her leg.
Cardi isn't the only one who took their "till death do us part" vows one step further by solidifying their relationship with ink. Back in January 2018, Offset also got a tattoo in honor of his love. For his special ink, the "Clout" rapper tattooed the Powerpuff Girl, Buttercup, on his neck with "Cardi B" written underneath it.
The hip-hop couple's relationship appears to be in a very good place these days. As fans know, it's been a year of break-ups and make-ups for the two, who rekindled their relationship in January following cheating allegations.
Shortly after Cardi announced her split from Offset in December, the Migos rapper was accused of cheating on her with multiple women throughout their marriage. However, the alleged exposure of Offset's cheating ways didn't stop him from publicly begging for Cardi's forgiveness numerous times. He even crashed Cardi's Rolling Loud Festival set to beg her to give him and their marriage another shot. And weeks later, Cardi did just that as she confirmed that she Offset were giving their relationship another try late January.
Photo: Getty Images
Chat About Cardi B Gets Offset's Name Tattooed On Her Body — See Her New Ink