Jason Aldean Asks Fans To Help Translate His Son's Adorable Bathtub Speech
By Lindsey Smith
July 22, 2019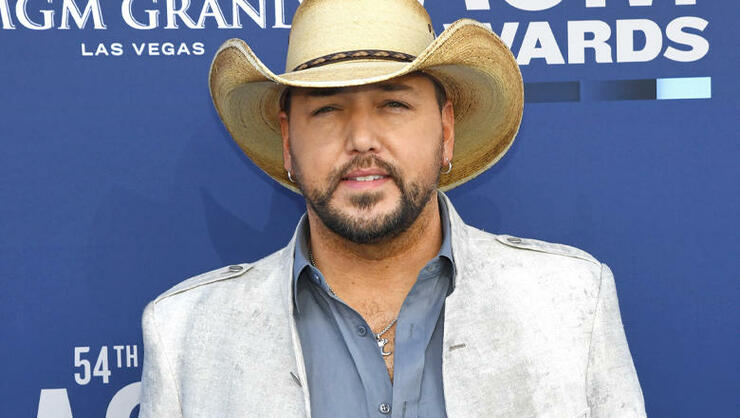 Jason Aldean is finding time to hang with his family in between tour dates. The dad of four posted the most precious video Monday (July 22) of his son Memphis taking a bath.
During their bath time bonding session, Memphis was a little chatterbox as he talked and talked and talked to his dad, even throwing his arms up and yelling a couple of times while he hung onto the side of the bathtub. "What do you want?" Aldean can be heard saying in the background of the video.
Memphis isn't quite old enough yet to talk so his whole conversation was just a bunch of cute baby talk that his dad couldn't understand. "Can somebody please translate this for me???" Aldean posted as the totally relatable caption for the video.
Fans flooded the comments trying to decipher what the toddler was saying. Some guessed he was talking about himself and others were certain he wanted Dad to add more bubbles to his bath. No matter what he was saying, the "You Make It Easy" singer's little guy was having an absolute blast chatting with his dad.
Aldean and his wife Brittany are currently renting a house while they build their dream home. Brittany recently shared some behind-the-scenes footage at the building process including their larger-than-life pool and other snaps. 
The couple has their hands full on top of building a new home, they recently welcomed a little girl named Navy Rome just this past February and the country titan is opening another restaurant!
Chat About Jason Aldean Asks Fans To Help Translate His Son's Adorable Bathtub Speech