Tyler Hubbard Shares Sweet Video Of Wife Hayley And Daughter Olivia
By Blake Taylor
July 23, 2019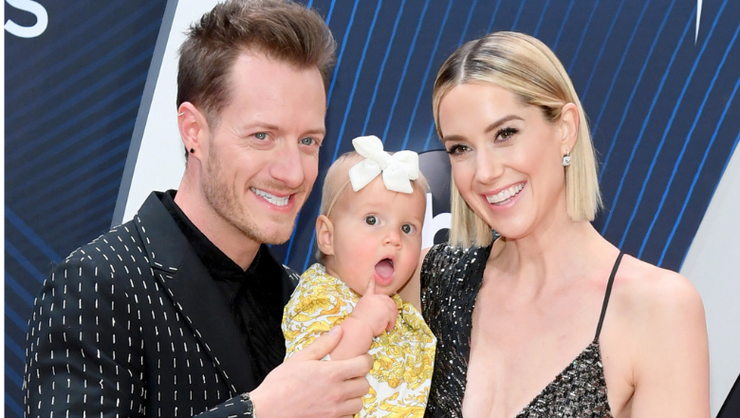 Tyler Hubbard's daughter, Olivia is too cute!
Just a few days ago the Florida Georgia Line singer posted a video clip to Instagram showing his wife, Hayley Hubbard caught in the sweetest moment as she holds her daughter, Olivia. The clip captures the mother-daughter duo sharing a few giggles and "eskimo kisses." Hubbard captioned the post, "Just in case y'all wondered where Liv gets her sweetness from. #likemotherlikedaughter #eskimokisses."
Comments of total love and adorations came flooding in from family, fans, and friends. Fellow country artist, Chase Rice chimed in commenting, "She's awesome dude." Additionally, rapper Nelly, who was a part of Florida Georgia Line's hit song "Cruise" commented, "@tylerhubbard boy oh boy u are in trouble, my niece is beautiful..!! Tell her uncle Nelly is not gonna like any of her boyfriends…!!!
Just last week, Hubbard also shared a video clip of his daughter dancing around to Morgan Wallen's "If I Know You" on the tour bus with her dad. Hubbard's caption says, "We love our bus dance parties. Pretty sure it won't be long and we're gunna have to find a better dance teacher...for the both of us. #dadmoves." Looks like Olivia is a young star in the making!
You can catch Florida Georgia Line out on the road this summer for their "Can't Say I Ain't Country Tour" featuring special guests, Dan + Shay, Morgan Wallen, Canaan Smith, and HARDY. Ticket are available now at www.FloridaGeorgiaLine.com.
Chat About Tyler Hubbard Shares Sweet Video Of Wife Hayley And Daughter Olivia