Bruce Springsteen Concert Film For 'Western Stars' Coming In September
By Andrew Magnotta @AndrewMagnotta
July 24, 2019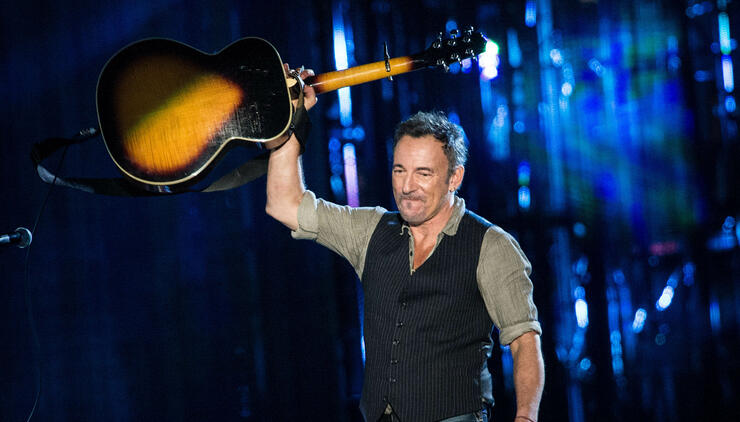 A concert film documenting Bruce Springsteen performing songs from his latest solo album, Western Stars, is coming to the Toronto International Film Festival in September.
The film, which bears the same title as the album, finds The Boss reunited with director Thom Zimny. The pair previously collaborated on the films Wings for Wheels: The Making of Born to Run, The Promise: The making of Darkness on the Edge of Town and Springsteen's Emmy-nominated Netflix special Springsteen on Broadway.
The Western Stars album is, by Springsteen's own admission, a departure. He said this past spring that his goal with the album was to embrace the sounds of classic southern California country-pop from the '70s.
Springsteen has long been a fan of artists like Glen Campbell, Jimmy Webb and Burt Bacharach, and his first album of new songs since his Tony award-winning, career-retrospective Springsteen on Broadway show was his opportunity to try something different.
The exact premiere date of the Western Stars film will be revealed Aug. 20 when the Toronto International Film Festival schedule is released. The festival runs from Sept. 5 - Sept. 15.
The Rock and Roll Hall of Famer was reportedly pleasantly surprised by the positive reaction to Western Stars, but fans who didn't jive with it have a new E Street Band album and tour to look forward to next year.
Photo: Getty Images
Chat About Bruce Springsteen Concert Film For 'Western Stars' Coming In September