How Demi Lovato Celebrated Her Sobriety One Year After Near-Fatal Overdose
By Hayden Brooks
July 24, 2019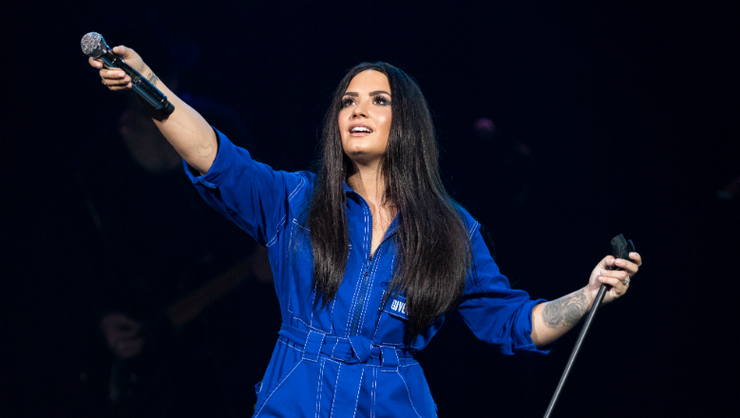 Demi Lovato's road to recovery has been met with some speed bumps, but the pop star just reached a new milestone with her sobriety.
On Tuesday (July 23), the 26-year-old singer took to Barton G in West Hollywood for a big group dinner with some of her closest friends. During their way out of the restaurant, Lovato and her entourage were seen commemorating the occasion with a group photo. Head over to TMZ to see the hot shot. Lovato's milestone occurred exactly a year since she was rushed to the hospital following her near-fatal overdose. Every step of her journey has been worth celebrating, as seen from her team's decision to celebrate her six month sobriety benchmark. Back in January, her team surprised her with a slice of cake with a note that read: "We are so f**king proud of you!!"
Two weeks after her hospitalization, Lovato broke her silence on the incident via social media. "I want to thank God for keeping me alive and well. I have always been transparent about my journey with addiction," she wrote. "What I've learned is that this illness is not something that disappears or fades with time. It is something I must continue to overcome and have not done yet."
Anticipate to hear more about Lovato and her "side of the story" when she drops new music. She is currently being managed by Scooter Braun, who also backs Justin Bieber and Ariana Grande.
Chat About How Demi Lovato Celebrated Her Sobriety One Year After Near-Fatal Overdose