Meek Mill's 2008 Conviction Thrown Out, Retrial Unlikely
By Lauren Crawford
July 24, 2019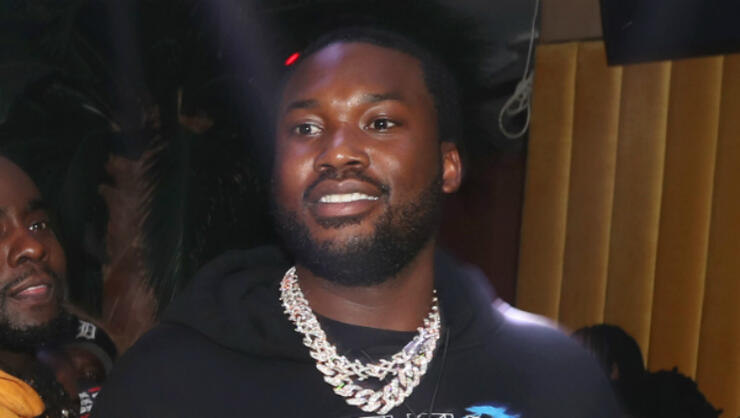 Meek Mill is finally a free man in every sense of the phrase.
On Wednesday (July 24), a Pennsylvania appeals court overturned the 32-year-old rapper's 2008 conviction in a drug and gun case that has kept him on probation for more than a decade. The crusader of criminal justice reform was additionally granted a new trial after a unanimous three-judge opinion ruled "the after-discovered evidence is of such a strong nature and character that a different verdict will likely result at a retrial."
Sources, however, later told TMZ, it is "highly, highly unlikely" prosecutors will refile the case and retry Meek for three reasons: the case is 12-years-old, the main witness is a "dirty cop," and "Meek has already been through hell" with Judge Genece Brinkley.
As fans know, Judge Brinkley sentenced Meek to two to four years behind bars for violating his parole back in November 2017. However, after many called for the 32-year-old rapper's release, citing Brinkley's alleged "unjust" and "bias" ruling, Meek was let out in April 2018. He then appealed the case and asked for a new trial. However, Judge Brinkley refused to grant a retrial, a number of times. That was until the Philadelphia's District Attorney's office made an unprecedented move by filing documents in Pennsylvania Superior Court, in support of Meek's request for a retrial in May. A month later, Meek was granted an appellate court hearing with the Superior Court of Pennsylvania, bringing us Wednesday, when Meek was finally granted his freedom.
I'm not on probation right now...new label deal with jayz!!! Today was lit already 🤦🏾‍♂️🤦🏾‍♂️🤦🏾‍♂️🤦🏾‍♂️🤦🏾‍♂️ "wtf GOD" you be acting a fool 🙏🏾🙏🏾🙏🏾🙏🏾

— Meek Mill (@MeekMill) July 24, 2019
Meek celebrated the big news on Twitter, writing, "I'm not on probation right now...new label deal with jayz!!! Today was lit already 🤦🏾‍♂️🤦🏾‍♂️🤦🏾‍♂️🤦🏾‍♂️🤦🏾‍♂️ "wtf GOD" you be acting a fool 🙏🏾🙏🏾🙏🏾🙏🏾."
News of his thrown out case came hours after Meek and Jay-Z announced Meek's new label, Dream Chasers, and its joint venture with Jay's Roc Nation. "Meek will serve as the President of Dream Chasers, where he will oversee the label and build a staff that will spearhead talent acquisition and development, label operations, creative strategy, marketing and legal, among other positions," Roc Nation explained on Instagram.
Photo: Getty Images
Chat About Meek Mill's 2008 Conviction Thrown Out, Retrial Unlikely