Hozier Brings Out Brandi Carlile To Perform 'The Joke' At Newport Folk Fest
By Katrina Nattress
July 30, 2019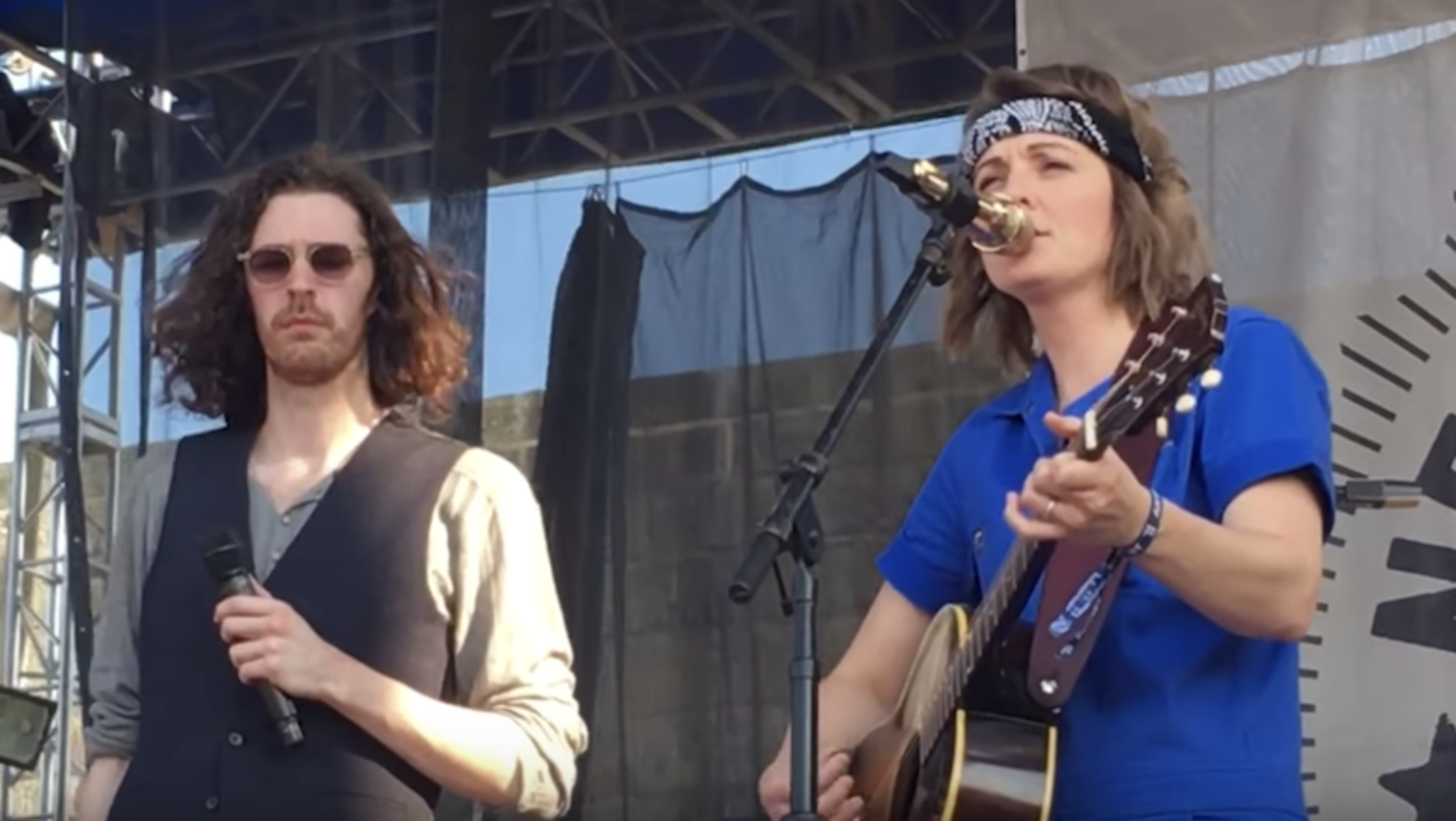 Brandi Carlile may not have had a solo set at this weekend's Newport Folk Festival, but her fingerprint was all over it. On Sunday (July 28), the singer-songwriter joined Hozier to perform her hit single "The Joke" off 2018's By The Way, I Forgive You. Carlile armed with a guitar and Hozier equipped with a microphone, the two took turns singing verses before coming together to harmonize.
A fan caught the special performance on video and shared the footage on YouTube. Watch Carlile and Hozier perform "The Joke" below.
Her appearance with Hozier wasn't Carlile's only performance at the festival. On Friday night (July 26), she played with her new all-female supergroup The Highwomen, which also features Amanda Shires, Maren Morris, and Natalie Hemby. The group debuted their latest single "If She Ever Leaves Me" live.
She also curated "♀♀♀♀: The Collaboration," which turned out to be an all-female set that featured The Highwomen, as well as Sheryl Crow, Lucy Dacus, Maggie Rogers, Candi Carpenter, Yola, Judy Collins, and the queen of country herself: Dolly Parton.
Parton joined the Highwomen for "Jolene," "Just Because I'm a Woman," and "Eagle When She Flies." She also performed with Carlile on her song "I Will Always Love You" and was joined by all the women onstage for her iconic hit "9 to 5."
Photo: YouTube