Will A$AP Rocky Take The Stand At Swedish Assault Trial?
By Regina Star
August 1, 2019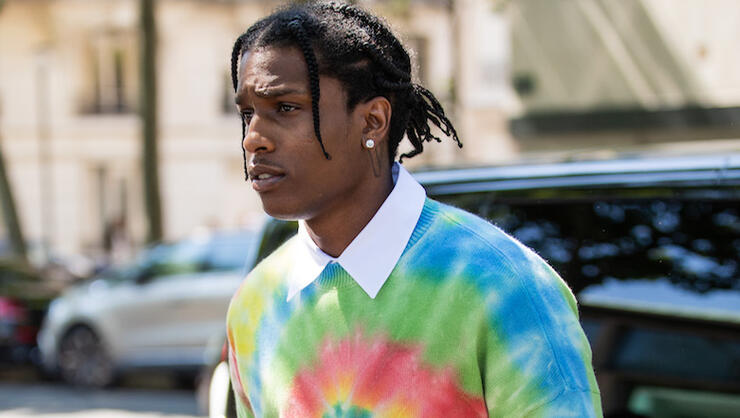 Update: According to an exclusive report from TMZ, sources familiar with the case say Rocky will testify after all. The change comes after the lyricist's team reevaluated the alleged victim's testimony and in light of "other evidence." Now, Rocky's team says he'll be ready to take the stand to testify Jafari was "unrelentingly aggressive and threatening" and that his responses were simply to "defuse the situation."
A$AP Rocky doesn't plan on taking the stand for his assault trial in Sweden.
The rapper won't testify in his own case because, as a criminal defendant, Rocky understands that even his most minor weaknesses will make him vulnerable under the pressure of prosecutors, a source told TMZ. Even overseas, the strategy remains the same; it's important to present the cleanest image for a defendant in front of the judges, and having Rocky on the stand could be too much of a risk to take.
Not to mention, Rocky would also be forced to answer pressing questions, for instance, why, rather than engage in a brawl with alleged assault victim Mustafa Jafari, did he not simply walk away from the confrontation instead.
As you know, the entertainer pleaded not guilty during the Swedish assault trial that transpired at Stockholm District Court Tuesday (July 30), claiming he acted in self-defense. Jafari claimed Rocky and his crew attacked him with a bottle, punched, and kicked him during the alleged June 30 assault, which led to Rocky's detainment on July 3.
TMZ indicates the 30-year-old's defense will lean heavily on the fact that it was the 19-year-old who initiated the fight, as Jafari was apparently caught on numerous videos following and "aggressively" harassing the musician and his team on the streets of Stockholm that day. Rocky himself appears on video imploring the man to leave them alone and that he didn't want things to get physical.
Evidently, this will be the concentration of Thursday's trial (August 1). Rocky's attorneys intend to press Jafari into explaining why he would not leave them alone, especially if he believed he would not make it out of the melee alive. As previously reported, Jafari has a criminal past involving convictions for petty theft, assault, and heroin.
Photo: Getty Images
Chat About Will A$AP Rocky Take The Stand At Swedish Assault Trial?