A$AP Rocky Testifies In Swedish Assault Trial— Makes Emotional Plea
By Peyton Blakemore
August 1, 2019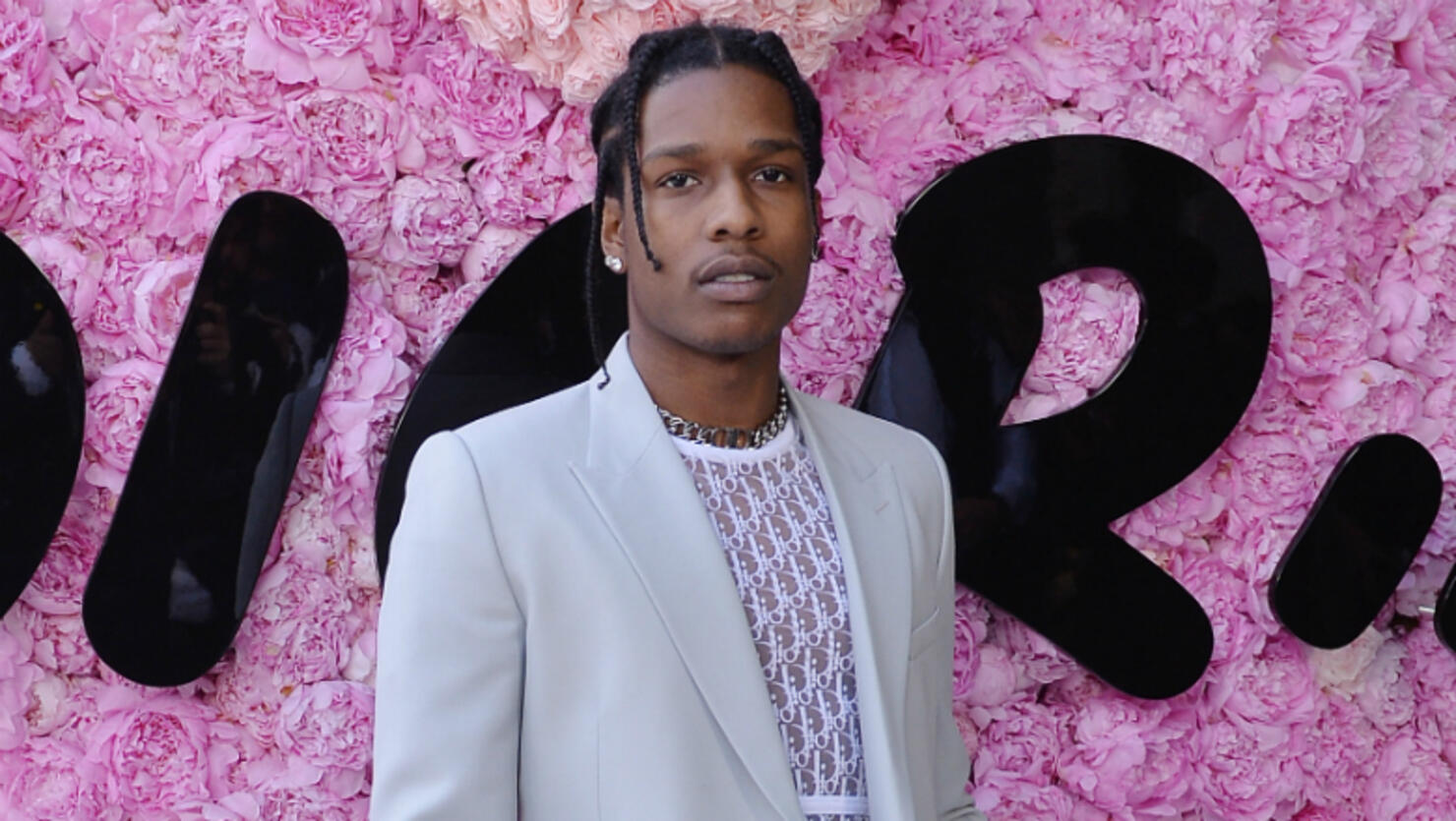 A$AP Rocky is fighting for his freedom!
While initially, the 30-year-old rapper's team said he would not take the stand during his assault trial in Sweden, A$AP made an emotional plea to judges on Thursday (August 1), TMZ reports. "I have spent a month in Sweden. This is my 5th or 6th time here. I have seen the most beautiful architecture. And the not-so-nice things ... what I want is justice. I want my name to be cleared. Justice for all of us," A$AP told the court. He later added, per the outlet's report, that if he's found not guilty, he doesn't want money, he can earn that back. TMZ was the first to report that the Swedish Government "could be on the line to pay him millions for the time he's spent locked up."
The outlet also released a recording of his testimony, where he gave his account of the fight that led to his arrest. "I walk up the block and I start to notice that [redacted] walks down the block to tell the girls 'please tell them to leave us alone.' and these guys were following again. As far as the bottles go, I held it momentarily because I realized it was stupid especially when they didn't have it in their possession, I wasn't necessary for me to have it, so I put it down," he said, responding to prosecutors claims that he hit the alleged victim with a glass bottle.
"I couldn't help but assume that these guys were under the influence of some type of drugs," A$AP continued. "At this point, we don't want to provoke these guys, we just want to diffuse the whole situation, and we want to get away from these guys. Me and the crew start to tell them, 'listen, go the other way, go that way. We don't want no problems. We don't want no beef.' But [redacted], he was persistent and he kept pursuing it and he was like 'come on, come on.' At that moment, [redacted] friend came from out of Max's and he asked us if all three of us had jumped [redacted]. We told him no. We said we didn't even want to fight. Nobody wants to fight. We were just like, 'please just leave us alone.'"
As fans know, A$AP, along with his co-defendants, Bladimir Emilio Corniel and David Tyrone Rispers, pleaded not guilty as their assault trial commenced on Tuesday (July 30), claiming they acted in self-defense during a street fight that occurred last month. The "Pups" rapper, who was taken into police custody in Stockholm on July 3, is accused of assaulting 19-year-old Mustafa Jafari during the scuffle, which was caught on camera.
According to TMZ, during Thursday's hearing, prosecutors showed a message from Rocky's assistant that read, "I hope Rocky deleted all the videos on his phone and kept only the one." Prosecutors reportedly believe Rocky hit the alleged victim with a bottle, recorded that portion of the attack on separate video and then deleted it. However, per Rocky's testimony, he denies hitting anyone with a bottle.
Photo: Getty Images