Katy Perry Announces New Single 'Small Talk' Out This Friday
By Lindsey Smith
August 6, 2019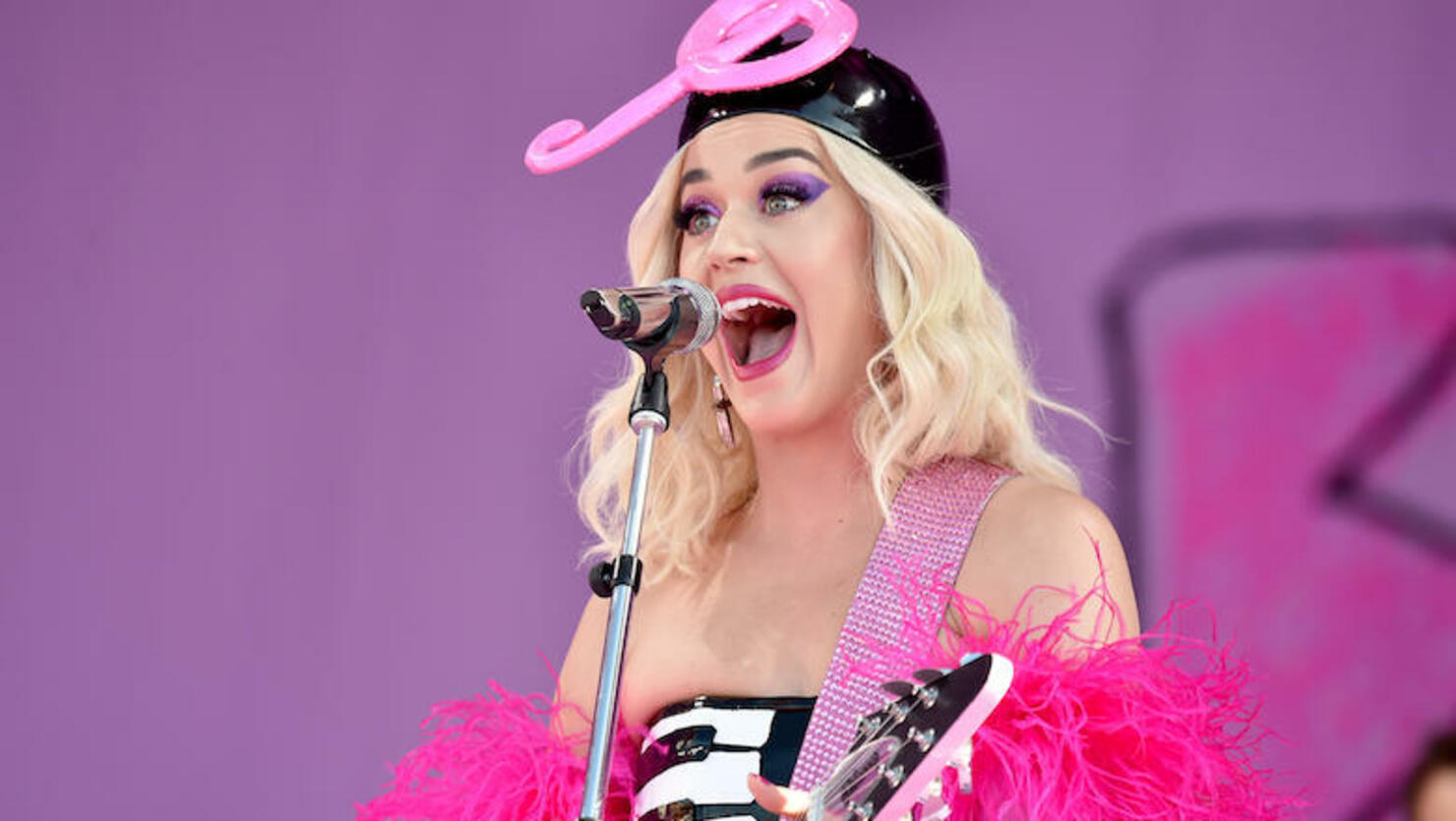 KatyCats, another Katy Perry single is already on the way! 
The pop superstar announced on Tuesday (August 6) that her next single, "Small Talk," will be released on Friday, August 9. And it seems like this song is another one about reminiscing about a past romance.
Perry shared the news on social media with photo of a pad of paper scribbled with "From the desk of Katy Perry" as well as the lyrics, "Isn't it weird that you've seen me naked/We had conversations about forever/Now it's about the weather/Okay." Could this be about one of her ex baes like John Mayer? Or even about the brief time she and Orlando Bloom broke up before getting enganged? Answers are needed, Miss Perry!
Fellow singer Charlie Puth is also apparently a producer on the track after he seemingly confirmed the song's existence during a livestream with fans. 
"Small Talk" follows Perry's last single "Never Really Over;" which was released at the end of May. Before that, the 34-year-old singer released "365" with Zedd. While it's unconfirmed if the song will part of an album, Perry recently opened up about her music saying, "I definitely have a couple of songs that I really love and I'm excited to share with the world in the very near future."
Perry has been in a bit of music trouble recently as her 2013 song "Dark Horse" "improperly copied" the "underlying beat and instrumental line" of Christian rapper Flame's 2008 song "Joyful Noise."
Luckily, her personal life is going great and she and Orlando Bloom are enjoying their engagement and she recently reconciled with Taylor Swift over their years-long feud. 
Photo: Getty Images