Ex-Anthrax Guitarist Describes How Metallica Squashed 'Big Four' Rivalry
By Andrew Magnotta @AndrewMagnotta
August 7, 2019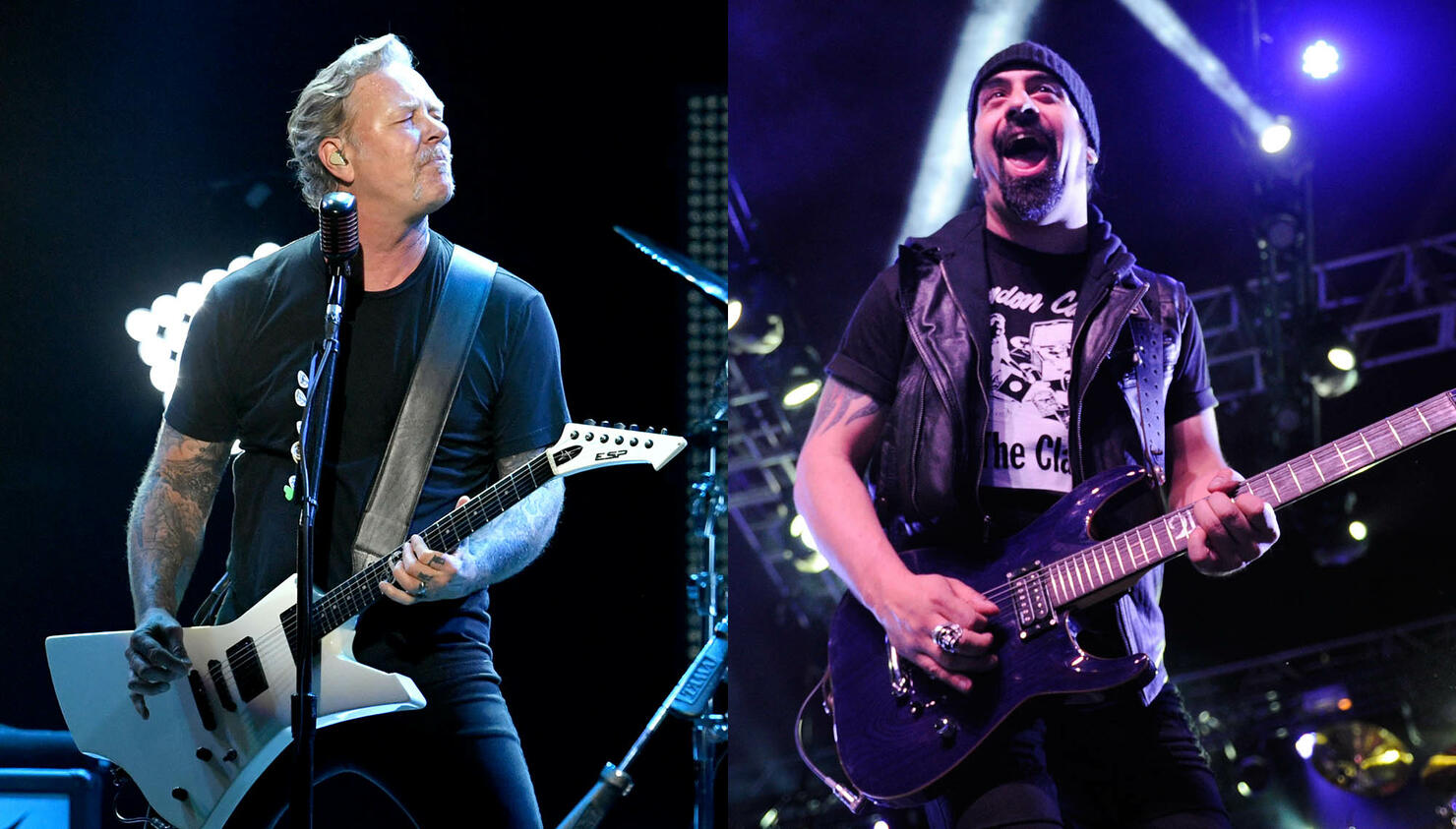 The enduring rivalry between the Big Four of Thrash Metal wasn't always as friendly as it is today.
You don't need to look much further than Dave Mustaine's saga with Metallica to understand that. But former Anthrax guitarist Rob Caggiano says Metallica did its part some years ago to thaw the relationships between the longest tenured members of the four legendary metal bands: Metallica, Anthrax, Slayer and Megadeth.
Caggiano, who is now in Volbeat, did two stints with Anthrax between 2001 and 2013. He recalled in a recent radio interview how Metallica made a concerted effort to ease any tension before the bands' run of Big Four shows circa 2010.
"They basically got everyone together the night before at this crazy, fancy restaurant," Caggiano said of the night before the first Big Four show in Poland. "It was just for all the band members to just hang out..."
He says the gesture went a long way to show the musicians that they all had the same goal.
"...I guess this rivalry and all that stuff that went on for years, the Metallica guys just squashed it all, made it cool for everyone, and I think it really, really worked," he continued. "From that day on, everyone was super cool, and everyone was hugging each other every day. It was great, really great."
The rivalry between Metallica, Slayer and Anthrax has primarily been a musical one, with the band's being inspired by and motivating by one another over the course of their career.
But Caggiano's comments rings especially true when you consider Mustaine — an early member of Metallica who has a complex personal history with James Hetfield and Lars Ulrich — has also remembered the Big Four shows fondly and openly hoped for one last one before Slayer's retirement.
Photo: Getty Images