Jack Black Says Tenacious D Recorded A Song With Jack White In Nashville
By Katrina Nattress
August 7, 2019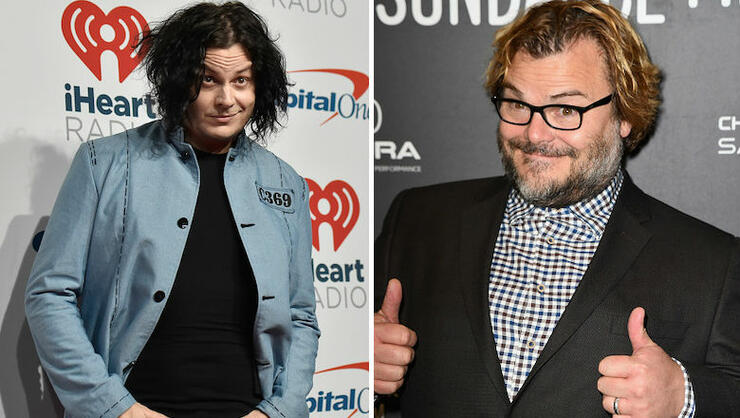 Ever since Jack White and Jack Black entered our lives, the internet has been obsessed with the two starting a band (called Jack Grey, obviously). Back in June, they surprised us all by proving that they finally met with an iconic photo of the two of them hanging out at London's Heathrow Airport. Now, the Jack Grey legend may be yet another step closer to becoming a reality.
According to The Tennessean, Black divulged that his band Tenacious D recorded a song with the rockstar while visiting Nashville. He spilled the beans during The D's show at Ascend Amphitheater on Sunday night (August 4), thanking The Raconteurs frontman before diving into their encore. "Jack White," Black said, "we went over to his house today and recorded a brand new song." He then added that the track would be coming out soon via White's label Third Man Records, which is known for releasing one-off singles from entertainers passing through Nashville.
If he's telling the truth, we couldn't be more excited to hear what the Jacks conjured up together. If he's lying, we will never forgive him. Only time will tell, but you better believe our eyes will be peeled waiting for that Jack Grey single to drop.
Photo: Getty Images
Chat About Jack Black Says Tenacious D Recorded A Song With Jack White In Nashville