Baby No. 4? Beyonce's Latest Instagram Posts Spark Pregnancy Rumors
By Peyton Blakemore
August 8, 2019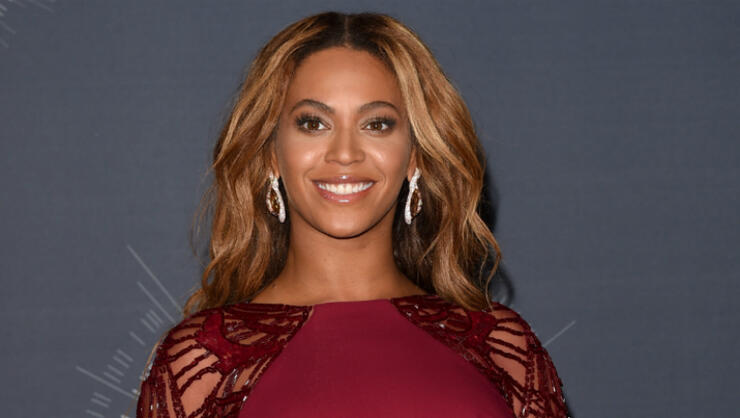 Alright, let's start with this — Beyoncé is beautiful and should be able to wear anything she wants without "sparking pregnancy rumors." So, with that being said, this is simply a report on fans' comments speculating about her possibly expecting her fourth child. NO BODY-SHAMING HERE!
And now that that's out of the way, let's get to the SEVEN photos that Queen Bey so graciously decided to share with fans on Instagram late Wednesday night (August 7). Keeping with her usual element of surprise, Bey shocked fans when she dropped numerous photos — showing her being great in her lavender during her vacation in the Hamptons with her husband Jay-Z , daughter Blue Ivy, and twins Rumi and Sir —out of the blue, right before midnight.
The images featured the mother-of-three in a lavender gingham dress, matching purple sunglasses, white slides, violet lipstick, and she also had a deep purple snake-skin purse in-hand. The purple-filled shots even showed the "Spirit" singer standing in front of purple flowers, which left many fans thinking she could be hinting at something.
"We've been saying muva is pregnant.. she's been dropping clues the entire album. Purple is royalty... simba (King) (son) .. the lions curled up like a fetus. There's so much more but remember we said it! 🤗🤗," one fan commented, noting the possible connection to a previous Instagram post she'd shared of two lions curled into a protective circle.
A second fan simply wrote, "Let me research the meanings of purple and the things it's related to. This is a clue! 😭😭😂😂😂."
Other Bey hive members pointed out that in certain photos, Bey was hiding her stomach with her purse. "Bey why you hiding yo Stomach Gal! 🤔," one wrote. Another added, "She's clearly hiding her stomach, 4 is her favorite number, why would she not be pregnant with baby number 4."
However, not all of her fans were on board with people speculating about whether Bey might be expecting. "maybe she just looks normal and women after giving birth and are around 35-40 looks that way," a fan commented. While another Bey stan replied, no she's not STOP, to a fans' comment saying Bey's pregnant.
Beyonce shared the purple-filled photos one day after it was announced that her historic Vogue portrait, shot by rising photographer Tyler Mitchell, is on its way to the Smithsonian National Portrait Gallery in Washington, D.C.
The 24-year-old photographer's now-iconic shot of Queen Bey, which was for Vogue's all-important September issue last year, left its mark on history in more ways than one. Not only did the cover photo mark the first time an African-American photographer has shot a cover for the 125-year-old fashion publication, but Tyler also became one of the youngest photographers to ever shoot a Vogue cover.
"A year ago today we broke the flood gates open," the photographer announced on Instagram Tuesday (August 6) alongside the photograph of Beyoncé in a gold Valentino dress and Philip Treacy hat. "Since then it was important to spend the whole year running through them making sure every piece of the gate was knocked down. And now I'm glad to share this picture is being acquired into the Smithsonian National Portrait Gallery's permanent collection."
Photo: Getty Images
Chat About Baby No. 4? Beyonce's Latest Instagram Posts Spark Pregnancy Rumors