Cardi B & Offset Show Off Their Massive (& EXPENSIVE) Luxury Car Collection
By Peyton Blakemore
August 8, 2019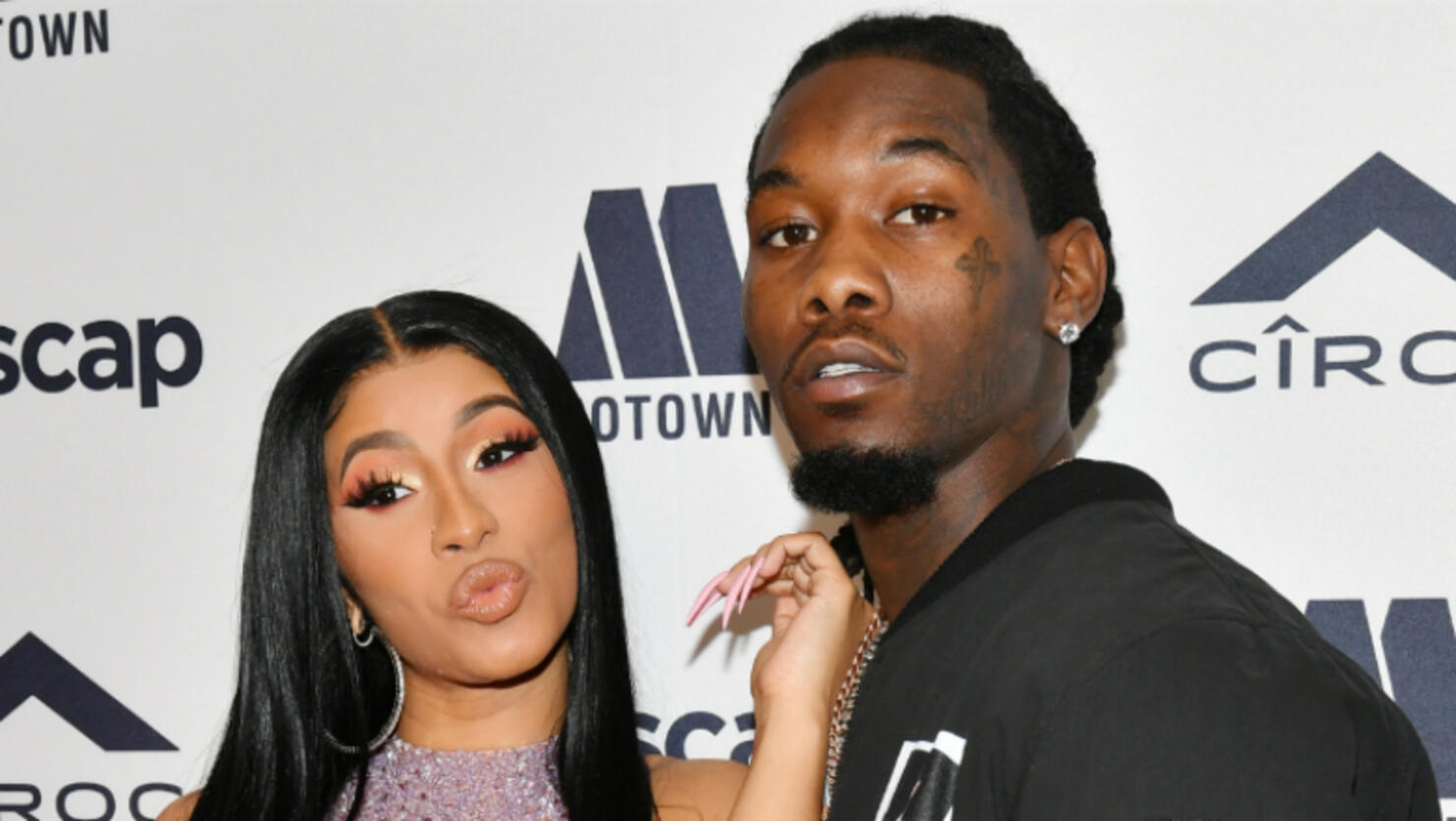 Cardi B' and Offset's car collection is out of this world!
On Wednesday (August 7), the "Clout" rapper took to Instagram Stories to show fans her and her husband's massive car collection that features some of the most expensive cars in the world.
First up, Cardi showed off her "dusty" Lamborghini. "It's the summertime and we haven't used it. And it's a convertible. Lambo — my car," she said in the video while showing the bright blue vehicle. In a second clip, the "Press" rapper gave fans a look at her Lambo truck that matches her blue convertible Lambo. "Husband wrapped it for me," she explained before singing "Lam truck, Lam truck."
Next up was her black Maybach. "This is my Maybach. I bought this car specifically 'cause I have a baby and this car is perfect for having a kid [...] cause it got TVs, [the seats] lay all the way back," Cardi explained as she showed the interior of the vehicle. "This is an amazing car... this is my mommy car."
Then it was on to Offset's collection of luxury cars. "Offset's [Rolls Royce] wraith, the Porsche — I don't know what type of Porsche this is but whatever," Cardi said as she showed each vehicle. "Offset's Bentley truck. When he got his Bentley truck, I was inspired by him. So I kept working harder and harder and then I bought myself my own Bentley truck. My Bentley truck is in New York though."
The car lover didn't stop there, she then showed her husband's red Rolls Royce truck, and orange McLaren before adding, "all his old-school [cars] are in a very special garage." To conclude her tour of her and Offset's luxury car collection, Cardi then showed Offset sitting on his new Ford four-door monster truck, which has orange interior and stars in the ceiling. "This car is f**king huge. This truck is big," Cardi told her hubby while showing the army green truck.
Check out their cars in the video below!